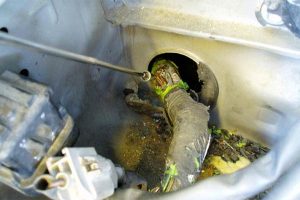 If you go to start your vehicle and notice weird noises, or when you pop the hood and see nesting materials inside your engine compartment, it may be because you have an animal that has taken up refuge in your car. This is bad news for a number of different reasons! At Minnesota Wild Animal Management, we offer vehicle wild animal removal, because we know just how much damage these wild animals can do to your car. Don't make the mistake of putting off this type of animal removal, because if you're not careful you could end up needing to purchase a brand new car thanks to all the damage from these wild animals.
Signs of Wild Animals in Your Vehicle
Below are just a few of the signs that you may have animals in your vehicle. If you notice any of these tell-tale signs, it's best to contact a wild animal removal expert like Minnesota Wild Animal Removal as soon as possible.
Shredded air filter – Animals will often get inside the engine compartment of your car and for whatever reason many times they'll damage your air filter. If you notice signs that your air filter has been shredded, it may be because of some type of wild animal.
Nesting materials – It's always a good idea to inspect your engine compartment for signs of wild animals several times each year. In the Twin Cities area, winters are extremely cold which is why animals often will try to set up their home in warmer places, such as inside your car!
Droppings – While sometimes difficult to see, if you spot animal droppings anywhere inside your car, it's likely that you're sharing your ride with an uninvited guest!
Chewed wires – Experiencing electrical issues in your car? If so, it could be because animals have chewed wires in your car resulting in major electrical problems. This can be extremely dangerous as chewed wires are most often a severe fire hazard!
Weird noises – If you hear something odd coming from your engine compartment or anywhere within your vehicle, it could be a wild animal of some type.
Ready to Hire the Vehicle Wild Animal Removal Experts?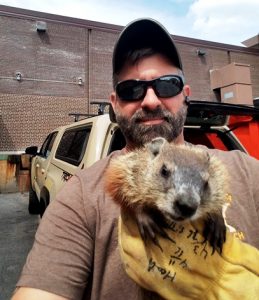 If you have a sneaky suspicion that a wild animal may have taken up residence in your vehicle, it's time to bring in the professionals at Minnesota Wild Animal Management. We'll inspect your vehicle to determine whether you have a wild animal problem and if so, we'll take care of it so that you can hit the open road again in and around the Twin Cities MN area. Call us anytime 24/7 at (612) 237-8282 to schedule an appointment with one of our wildlife removal experts.