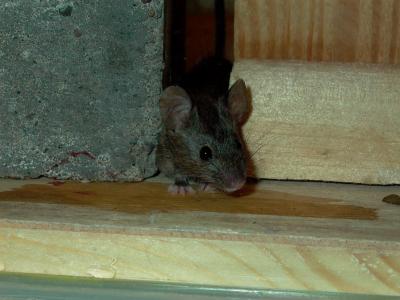 "Squeak, squeak!" No, that's not just the sound of the old hardwood floors in your home. That, my friend, is the sound of a mouse or rat seeking shelter from the cold Minnesota weather in your nice, warm home! The scariest thing about that little "squeak" is that it can multiply into hundreds of little squeaks very fast! If you have a mouse or rat in your home, you need to call rodent control experts that can get the job done fast. Minnesota Wild Animal Management Inc. offers wildlife removal services in Blaine, MN. We are your most reliable source for animal control in Blaine and can stop those squeaks fast!
Mouse and Rat Removal with Rodent Control Experts
The worst part about a rat or mouse invasion is that once you have one, it's easy for them to multiply! These critters can enter into your home through the smallest cracks and spaces, and then infest your home causing structural damage, wiring damage and can even cause electrical fires. Did we mention the fact that they carry nasty diseases and parasites like salmonella and ringworm? Yuck!
Wildlife Removal Services Blaine MN
The best way to get rid of these creatures is to call the Minnesota rodent control experts at Minnesota Wild Animal Management Inc. We have established techniques and are well experienced and equipped at getting these rodents out of your home fast and for good! We have years of experience in animal control and once every mouse and rat has been removed, we will ensure they don't come back by proper sealing and guarding of the entry points they used. Our process is simple, give us a call 24/7. Our emergency hotline is always open. We will come out and inspect your home, determine where these rodents are nesting, devise a removal plan and once agreed upon, our rodent control experts will remove the problem, repair the damages done and install preventative measures to keep this from happening again.
If you are searching for animal control after catching a mouse or rat sneaking around in your house, don't wait until they multiply. We aren't joking when we say that cheese really doesn't work, you need rodent control experts to handle the job right! Call Minnesota Wild Animal Management Inc. today for all of your animal control needs. Call us 24/7 at (612) 237-8282 and get those rodents out!