No Need to Share with Rodents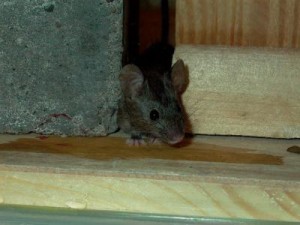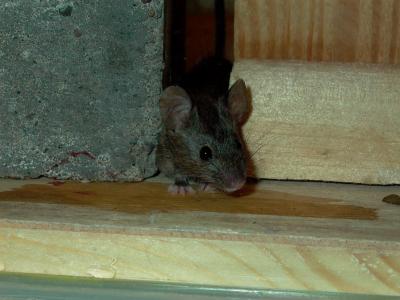 Eden Prairie, MN is a beautiful community with well-kept homes and abundant wildlife. While, it's fun to watch the animals outside in their natural environment, it's not so fun to see them inside of your home or garage. When the weather starts to cool, rodents come looking for Food, Warmth and Shelter. Unfortunately, your nice home looks very inviting to a Mouse, Mole, Rat, Squirrel or Chipmunk.
The most common home invader is the house mouse. There's no need to share your home with a rodent. Call Minnesota Wild Animal Management Inc. for humane removal. We will Remove the invading rodent, Repair damages and Prevent future infestation.
Signs of Mouse Infestation
If you suspect that you have a mouse infestation in your home, there are signs to look for to confirm your suspicions.
The Sight of a mouse or similar rodent scurrying through your home
Mouse Droppings that look like pieces of black rice
Gnawing, Chewing or Scratching sounds
Damage to Wires, Cables, Insulation, Boxes, Plastic or Furniture
Finding a Nest made of shredded paper or similar material – often found in the attic, chimney or basement
Ammonia like Smell coming from inside a cabinet or under sink
Footprints or Tracks with 4 toes in front and 5 toes in back
Facts about the House Mouse
Mice are known to be excellent climbers who can jump up to 13".
One female mouse can produce up to 50 to 60 babies in 1 Year.
A mouse can fit through an opening that is just over ¼" in diameter.
Mouse dropping (also known as feces), contain bacteria that can lead to food poisoning, ringworm or a number of other Serious Diseases.
Mice can live on a Very Small amount of food and water.
A Common house mouse may grow up to 20 cm long (including tail)
Coloring includes Gray, Light Brown or Black with a light colored belly, short hair and a long tail.
Process for Proven Wild Animal Control
Minnesota Wild Animal Management knows that you want your rodent problem taken care of quickly. That is why we are flexible and have developed a 5 Step process for proven wild animal removal and control.
Call Us any time 24/7 (for an Emergency call 612-237-8282)
A highly trained associate will come to your property to Inspect for a pest problem and give you an Affordable Quote
After the inspection, our team member will begin the Removal Process
When the animal removal is complete, we will start Repairing Damages
Now it is time to Prevent rodents from invading in the future
Our 4 Year Warranty is the Strongest in the industry. We guarantee that these pests will not invade your home or business at any entry site that we repaired.
Professional Rodent Removal Service
Minnesota Wild Animal Management Inc. provides professional rodent prevention and removal. If you've had rodent infestation in the past, now is a great time to call our highly trained Wild Animal Removal Experts to inspect your home and prevent mice and other unwanted rodents from becoming a problem this year. Give us a call today on one of our appointment lines. Eden Prairie, MN residents may call: 952-881-6662 (for an Emergency dial 612-237-8282).