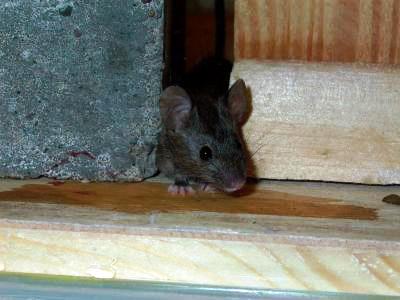 If you're dealing with a rodent problem in your house, you've likely had one too many sleepless nights hearing the scurrying around of mice or rats in your kitchen, or cabinets. If you're in Minneapolis and in dire need of a reputable rodent removal company, look no further than Minnesota Wild Animal Management. We have decades of experience with all types of pest removal and would be happy to not only take care of your rodent problem, but ensure it doesn't happen again anytime soon!
Signs You May Have a Rodent Problem
Below are just a few of the common signs that you may have a rodent problem.
Rodent droppings – If you suspect a rodent infestation, look in your cabinets and around food packages to see if you notice any rodent droppings.
Nesting materials – Shredded paper, plant material and fabric are often used as nesting materials for rodents. If you see these types of materials, you could have a rodent problem.
Holes in walls or floors – Rodents obviously have to make their way inside your home, and if you notice small holes in your walls or floors, it could be due to rats or mice. Remember, these holes don't have to be very large for rodents to be able to make their way inside your home. Check around pipes entering your home as this is one of the most common ways that rodents gain entry into your home.
Disrupted food packaging – Rodents will typically invade your pantry and chew through plastic food packaging, which can be a sure sign that you need rodent removal.
How to Prevent Rodents from Returning
Many homeowners will attempt DIY rodent removal and possibly get rid of the rodents in their home and stop there. This is only half of the battle against a rodent infestation. You also must seal up any entry points to ensure that rodents can't return to your home at a later time. You may be able to plug small holes with steel wool, or spray foam, or you may need to replace sheet-rock if the holes are too large.
Aside from patching any entry points, it's also important to try to keep any food put away as well as address any small water leaks that could be attracting rodents. Also use secure trash lids to prevent the scent of food from attracting rats or mice.
Call the Pros at Minnesota Wild Animal Management Today to Handle Your Rodent Removal Once and For All!
If you're tired of DIY rodent removal, the time is now to give Minnesota Wild Animal Management a call! We'll be happy to come to your home to take care of your rodent problem as well as seal up any entry points that will prevent a re-infestation from occurring again! Call Minnesota Wild Animal Management 24/7 at (763) 785-1414 to schedule a free consultation with one of our Minneapolis pest control experts.