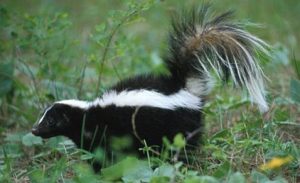 Living in the picturesque state of Minnesota often means coexisting with a diverse array of wildlife. While encountering these creatures in their natural habitat can be a magical experience, it's a different story when they find their way into our homes or properties. Infestations by wild animals can pose risks to both the safety of our families and the structural integrity of our homes. This is where Minnesota Wild Animal Management comes to the rescue, offering their expertise in effective wildlife removal.
The challenge Of Wildlife Encounters
Minnesota boasts a rich wildlife population, including raccoons, squirrels, bats, skunks, and other critters. Unfortunately, these creatures often find their way into urban and suburban areas in search of food, shelter, and nesting grounds. When they invade our homes, they can cause extensive damage to attics, roofs, and ventilation systems. Additionally, they might carry diseases, presenting health risks to our loved ones.
Expert Wildlife Removal Services
Minnesota Wild Animal Management has been a reliable partner for countless homeowners facing wildlife issues. Their team of experienced professionals understands the behavior of various animals, allowing them to efficiently and humanely remove unwanted visitors from properties. One of their primary goals is to protect both the homeowners and the animals, ensuring a win-win situation for everyone involved.
Comprehensive Inspection And Customized Solutions
When you contact Minnesota Wild Animal Management, they promptly schedule a thorough inspection of your property. Their experts assess the extent of the infestation, identify the species causing the problem, and determine potential entry points. This comprehensive evaluation allows them to tailor a unique and effective removal plan for each situation.
Humane Removal Techniques
Minnesota Wild Animal Management follows strict ethical guidelines when dealing with wildlife. Instead of resorting to harmful methods of extermination, they prioritize humane removal techniques. This means trapping and relocating the animals to suitable habitats where they can thrive without causing disturbances to human settlements.
Sealing Entry Points And Preventative Measures
After removing the unwanted visitors, the team at Minnesota Wild Animal Management takes preventative measures to avoid future infestations. They seal all identified entry points and provide valuable recommendations to homeowners to safeguard their properties from wildlife intrusion. By implementing these measures, homeowners can enjoy peace of mind, knowing that their homes are secure from potential wildlife threats.
Minnesota Wild Animal Management stands as a reliable and ethical solution to wildlife encounters in the Land of 10,000 Lakes. Their dedication to humane wildlife removal and commitment to safeguarding both families and animals sets them apart as an exceptional service provider. So, the next time you encounter any uninvited wild guests in your property, trust the experts at Minnesota Wild Animal Management to resolve the issue effectively and responsibly. With their help, you can protect your home and coexist harmoniously with the diverse wildlife that makes Minnesota truly special.