Signs Of Bat Infestation
Bats play crucial ecosystem roles, the most prominent being as predators of insects.  They are also some of the most common carriers of rabies, and the handling of them should be avoided.  There are seven species of bats native to Minnesota.  Here we will only be listing the two most common bats; the big brown bat and the little brown myotis.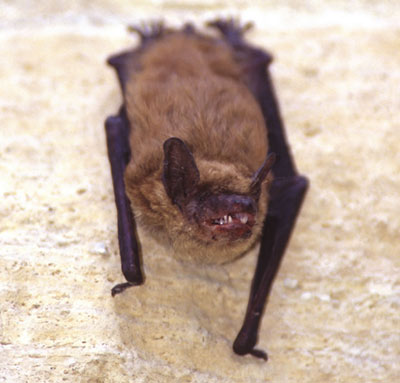 Big Brown Bat – Eptesicus fuscus
Description: The big brown bat has a total length around 115mm (103-145), with a tail around 42mm (38-47), making it Minnesota's second largest bat. Its fur is uniformly brown, and the wing and tail membranes are black.
Status: The big brown bat is the most common large bat in Minnesota, although less common than the little brown myotis. It ranges from southern Canada into Central America and the Caribbean.
Natural Role: The big brown bat primarily feeds on beetles, but will feed on other insects when abundant. They are preyed upon by snakes, raccoons, cats, and various birds of prey.
Agricultural Role: This is primarily a beneficial species to agriculture, feeding on many agricultural insect pests, including the corn root worm, "perhaps the single most important agricultural pest in the United States" (Mulheisen and Berry, 2000).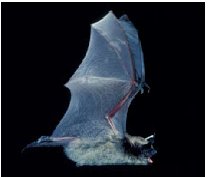 Little Brown Myotis – Myotis lucifugus

Description: The total length of the little brown myotis is around 91mm (83-99), with a tail around 38mm (32-48). Its fur is a coppery brown above and buffy gray below. It has a dark spot on each shoulder, and the ears are fairly short.
Status: The little brown myotis is one of Minnesota's most common bats, and it ranges throughout most of North America.
Natural Role: This bat feeds primarily on moths, although it will eat a variety of other insects.
Agricultural Role: The little brown myotis is primarily a beneficial species to agriculture, feeding on many insect species that are considered pests.
All of Minnesota bats feed on insects such as beetles, moths, flies, and mosquitoes, etc. Bats mate in fall and winter, giving birth to young in April through July.  Young bats grow very vast and can fly within three weeks.
Signs of bat infestation in your home:
Squeaking, scratching, or crawling sounds in your walls or attic
Dead bats found in your home
Bat droppings inside of house, in the attic, or walls, etc.
Seeing bats fly away from your home at dusk
Strong urine smell, especially on hot days
People are most likely to encounter nuisance bats when a roosting colony takes up residence in a building.  Attics often make excellent habitat, as do barns.  Bats need only a half inch or less of space to crawl through in order to enter a building.  Once inside, if the habitat is good, the colony grows until the homeowner notices the bats flying out of the building, notices the droppings in the attic, chimney, outside, or even basement.  Sometimes a bat will get lost and find its way out of the attic and into the living area.
Getting rid of bats requires experience.  If your house is currently under attack by bats it is wise to call a professional.   Permanent exclusion is the best way to remove bats.  First, all entry points must be located and repaired.  Professional bat removal ensures that the colony will no longer use your home or business as a roosting area, and that no bats can get back in.