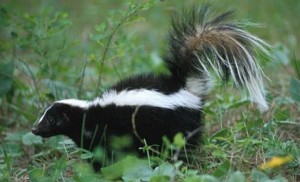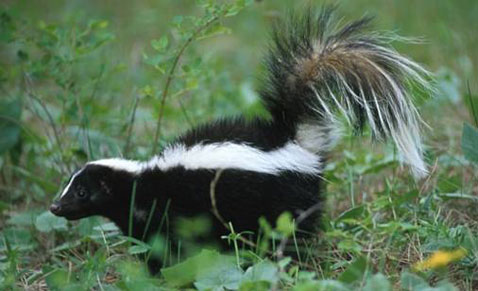 Have you noticed a foul odor lurking around your home? Your first thought may be your trashcan? But after looking…that was not the cause. If you have seen a small, furry animal with two white stripes hanging around your home, that smell is more than likely from a skunk! Most people do not realize that skunks are commonly found in the St. Paul, MN area. These animals can be very dangerous, so it is important that you call the professionals to get this animal removed from your yard or home. Count on Minnesota Wild Animal Management Inc. for all of your skunk removal needs. As you can imagine, being a local company with over thirty five years experience, we have seen it all, which allows us to tackle your issue with ease. Stay away from these skunks because they can potentially carry rabies and other diseases!
Common Areas Skunks Hide
Shed – Especially if you do not visit your shed frequently, skunks can often times get into sheds making for a rude awakening when opening the shed door!
Garage – Be careful if you leave your garage open the majority of the day. A garage is a perfect hiding spot for a skunk.
Deck – The area under your deck is another common place to find skunks because it is protected.
Crawl Space – If a skunk has gotten into the crawl space of your home, it is very difficult to remove them from this area, so call the professionals!
5 Step Animal Removal Process
Our staff are trained on a five step animal removal process that is sure to keep skunks away from your home!
Initiate the Call

– As soon as you notice a skunk hanging around your home, call us immediately!

Inspect

– Quickly, one of our staff members will come by your home to perform an intense inspection on your home and the surrounding yard.

Remove

– Once the skunk has been identified, our team will humanely remove the animal.

Repair

– If the skunk caused any damage to your home, we can fix it as well!

Prevention

– Our professionals add preventative measures to ensure that no skunks return in the future!
Leave the dirty work of removing the skunk in your yard to the professionals. If you are in St. Paul, MN and are having skunk issues, call Minnesota Wild Animal Management today at (612) 237-8282.