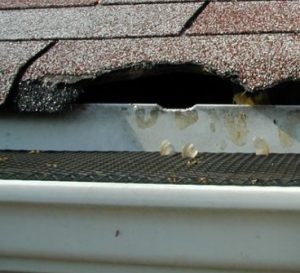 While your kids may love spotting squirrels outside your home, it's important to keep in mind that these pests can pose a very real danger to your home. Squirrels spend most of their time outdoors in trees, but as the weather cools down in the Twin Cities metro area, squirrels will often try to find a warmer spot to build their nests. At Minnesota Wild Animal Management, this translates into a significant increase in calls from our customers looking for squirrel removal services. Remember if you have a squirrel problem inside your home, it's something that should be handled immediately by a reputable and experienced wildlife removal company like Minnesota Wild Animal Management, Inc.
Quick Facts About Squirrels
If you have a squirrel problem in your home, there are several reasons why it's best to call a pest control company in as soon as possible. A few of these include:
• Squirrels Like to Chew – Squirrels are voracious chewers, which means that they love to chew on wood, siding, and even wiring. This means that your home can be at risk when you have a squirrel problem. Squirrels have been known to cause electrical fires from chewing on wiring, as well as structural damage to homes, especially where they enter your home, which is often around soffit and fascia.
• Squirrels Like to Nest in Hard to Reach Areas – Many times squirrels will make their way into attics and other unreachable areas. The problem with this is that it can be difficult for homeowners to get rid of them. If you suspect you have some unwelcome visitors, take a walk around the exterior of your home to see where the squirrels may be entering your home. Take special note of any damage to your roof as well as fascia and soffit where squirrels often chew and make their way into your home.
• Squirrels are Messy Animals – Not only can squirrels cause a variety of structural damage to your home, they're also incredibly messy. They can deposit large amounts of urine, feces, and even bring other unwelcome pests into your home including fleas and other parasites.
Effective Squirrel Removal Services
Getting rid of your squirrel problem isn't just as simple as setting a few traps in your attic and thinking your problem is solved. You also need to hire an expert squirrel removal service that can ensure the squirrels won't return. This involves repairing and sealing up any entry points where the squirrels were entering your home. At Minnesota Wild Animal Management, we can help to get rid of your squirrel problem and also repair any damage that could allow additional squirrels to make their way into your home again. Give us a call today at 763-785-1414 to schedule a consultation with one of our squirrel removal experts.