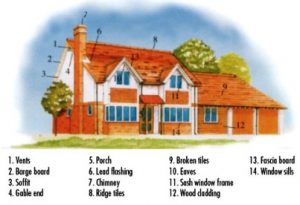 As the winter sets in here in Minnesota, you may be dealing with a few unwanted visitors in and around your home. If you're worried that you have some pests in your attic, basement, or anywhere else in your home, it's time to call the St. Paul animal removal experts at Minnesota Wild Animal Management today. We've been providing our animal removal services for many years and would be more than happy to come out to your home to offer a complimentary consultation to discuss the best plan of attack to humanely remove, repair and prevent animals from returning.
Expert Animal Removal is Only Part of the Equation
While most companies may offer expert animal removal, this is only part of the solution to ensure your home is free of pests for good. At Minnesota Wild Animal Management, we offer additional exclusion and home repair services to ensure once the pests have been removed, they won't be able to make their way back into your home. The last thing you want is to remove one set of pests, only to have another set use the same entryways to enter your home. We have years of experience determining where pests are entering your home, and ensuring all of those entry points are sealed and protected prior to us calling the job complete.
Types of Wild Animal Removal
While we remove all different types of wild animals, below are the most frequent animals that we receive calls to remove:
Bats
Birds
Chipmunks
Deer Mice
Raccoons
Mice
Snakes
Squirrels
Beware of Animal Waste
One of the main reasons we recommend hiring a St. Paul animal removal expert is due to the danger that being exposed to animal waste can have to those who aren't experienced in proper animal waste removal procedures. Some animal waste, especially from pests like bats can contain harmful substances which can make certain people extremely sick. At Minnesota Wild Animal Management, we take all of the necessary precautions to ensure you, the homeowner, as well as our employees are properly protected from animal waste.
Finally Put an End to Those Scratching Noises!
There's no sense in lying awake at night listening to that scratching noise coming from your attic. The time is now to call Minnesota Wild Animal Management! We're available 24/7 to handle all your wild animal removal needs. We can be reached by phone at 763-785-1414 or through our online contact form. We look forward to helping you get rid of any pests in your home both humanely and safely.