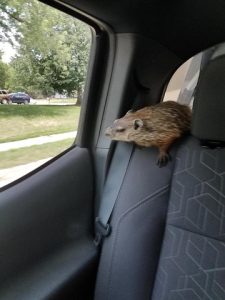 Minnesota boasts breathtaking landscapes filled with vibrant wildlife. When creatures such as wild animals encroach into our living areas and become nuisances; however, ensuring coexistence while responsible wildlife management becomes critical to maintaining peace in Minnesota's wilderness regions. Minnesota Wild Animal Management understands these difficulties first-hand and offers effective solutions that address concerns while safeguarding both residents and wild animals alike.
Wild Animal Issues And Your Home
Wild animals are swift predators that inhabit water sources like rivers, lakes, and ponds. Although wild animals play an essential part in maintaining ecosystem health, their numbers often become nuisances when they seek refuge in residential areas or outbuildings for food and shelter – often damaging property while preying on domestic poultry, as well as altering local ecosystems' delicate balance in unexpected ways.
Proactive Wildlife Management
At Minnesota Wild Animal Management, we promote ethical wildlife management that seeks to prevent conflicts between people and wildlife. Our skilled team specializes in humane yet effective techniques for dealing with nuisance wild animal issues on properties without harm to these creatures. By understanding their peculiar behavior and habits, our specialists develop customized plans designed to prevent wild animals from returning, thus deterring these animals from frequenting your property again without inflicting injury on others.
Human Animal Removal Solutions
At Minnesota Wild Animal Management, our approach to dealing with nuisance wild animals involves conducting an in-depth evaluation of both your property and any specific challenges it is experiencing. From there, we develop tailored solutions such as habitat modification and exclusion techniques as well as safe trapping/removal. The aim is restoring harmony between human habitats and wildlife while safeguarding all parties involved.
Minnesota's rich natural heritage deserves preservation, and managing nuisance wild animals is only part of a solution towards coexisting in harmony. By taking proactive steps to avoid conflicts with wildlife and foster an environment in which both people and animals thrive together. Educating communities about responsible wildlife management plays a pivotal role in this approach, helping residents understand why coexisting peacefully is so vitally important.
Minnesota Wild Animal Management's goal is to offer Minnesota residents effective and ethical solutions for managing nuisance wild animals responsibly, creating harmony between human habitats and the natural world. Reach out today and discover more of how Minnesota Wild Animal Management can assist with managing nuisance wild animals responsibly and compassionately!