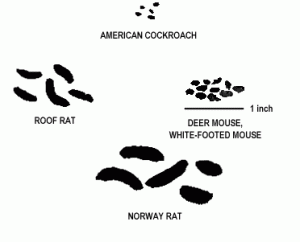 Wild animals can take up residence anywhere. Because of significant growth in the Minnesota area over the last few decades, more and more homeowners are coming home to find evidence that a wild animal is sharing their space. You may hear rustling in the attic or in the walls, you may see a critter scurry across the kitchen floor at night or you may find animal droppings on the walls, flooring or anywhere in your home. If you have a wild animal that is a little too close for comfort, call the team at Minnesota Wild Animal Management Inc. for assistance. Our team specializes in safe removal of the wild animals and any droppings left behind for residents in the Minneapolis and St. Paul, Minnesota area.
Wildlife Removal Experts, Minneapolis/St Paul
Animal droppings can transmit potentially harmful disease and/or bacteria to anyone who attempts to clean them without proper cleaning products and protective gear. It is never wise to clean animal droppings yourself. The professional crew at Minnesota Wildlife Management Inc. uses professional grade cleaning agents, equipment and gear to ensure that the contaminated area does not spread to other areas in your house. Our team will leave your home clean, sanitized, safe and free of wild animals.
Wild Animal Removal Process
Minnesota Wild Animal Management Inc. understands that if you have a wildlife issue or have found animal droppings, you need a fast response. Our crew will respond immediately to your call and your need so that you do not have to live one more day with a wildlife problem. We also understand that you may want the wild animals out of your home, but that does not mean that you wish them harm. We do everything possible to remove wild animals safely and humanely from your home so that they can return to their natural habitat. Finally, our crew can make any necessary repairs to your property so that no other animals can get in. We can complete repairs on structures, foundations, walls, vents, attics, roofs, or anywhere else.
Minnesota Wild Animal Management Inc. also stands behind all of its work and even offers a 4 year warranty, which happens to be one of the strongest warranty in the industry. If you live in the Minneapolis or St. Paul area and think that you have a critter taking residence in your home, call our team at 612-237-8282 today.