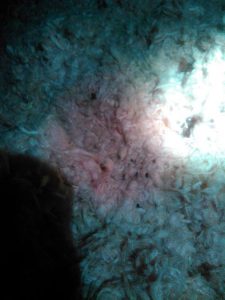 Looking for a wild animal exterminator in St. Paul, MN? Minnesota Wild Animal Management, Inc. has you covered. With over 35 years of combined experience, our friendly animal control experts are here to help you when any problems arise.
As St. Paul, MN grows, the natural habitats of our wildlife become smaller and smaller. So when you see a wild animal nesting in your garage or burrowing in your basement, it's no surprise to us! They have truthfully invaded our homes. However, a wild animal within your home is never something fun to come home to. For these reasons, our professionals here at Minnesota Wild Animal Management, Inc. do everything in our power to humanely take these wild animals out of your homes. From small rodent creatures to even larger mammals, our team of expert professionals have seen it all. We have the right amount of experience in dealing with wild animals, and we can get them out fast and efficiently.
Wild Animal Exterminator Process
When you call Minnesota Wild Animal Management, Inc., you will speak to one of our friendly staff that can arrange a flexible and convenient time for our professionals to meet with you. Should your situation be deemed an emergency, one of our expert professionals will come meet you right away when you call our 24-hour number. Once your knowledgeable wild animal exterminator arrives, they will begin to inspect your home or business. Identifying the animal and their nesting habits will allow us to come up with an effective treatment option. Once we have determined this, we will be able to provide you with an affordable quote that has no gimmicks or hidden fees. We will cover it all. From eliminating the animals to repairing the damage they caused, we will handle everything from start to finish. We even perform preventative measures so that this problem never happens again.
Humane Wild Animal Exterminator
So, whether a squirrel has nested in your garage and is gnawing through your wires, or a large infestation of rats has made their home in your attic, our experts here at Minnesota Wild Animal Management, Inc. have you covered. We are so confident in our services that we back all of our services up with a two year warranty. This happens to be the strongest warranty in the industry. For more information about Minnesota Wild Animal Management, Inc., and our wild animal exterminator services in St. Paul, MN, give us a call today. Call us at (763) 785-1414 and let the wild animals stay out in the wild!