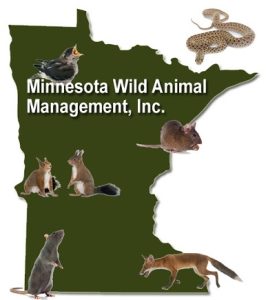 When owning a home, there are plenty of people and pets that you willingly welcome into your home. There are also unwelcome critters that often find their way into your home. Trying to remove these pests from your residence is a project that you don't want to try to do on your own for a variety of reasons. At Minnesota Wild Animal Management, we offer animal removal and sanitation services for customers in North St Paul Area, that you can take advantage of anytime you find that an unwanted guest has entered your home.
Humane Wild Animal Removal North St Paul
Although these animals may frustrate you when they enter your home, it doesn't mean that they can't be safely placed back into their natural habitat. Our experienced animal removal professionals are proud to offer safe and humane removal services where we can relocate these unwanted animals back into their regular environment. We take extra measures to ensure that these pests are not harmed during the process. Whether you are dealing with bats, squirrels, mice, birds, chipmunks, snakes or even raccoons, we have the experience needed to handle and remove these animals from your property safely.
Wild Animal Sanitation Services
Once the animals are removed from your home, a mess is often left behind by these intruders. Specifically, the droppings left behind can smell bad and can even be dangerous to humans. Specifically, bat droppings can cause serious health issues if they are not removed appropriately from your home. The last thing that you want is for you or a loved one to become sick because of encountering the droppings left behind from these animals. To keep you and your family safe, let our experienced sanitation staff clean your home so that all the mess left by these animals is removed from your property. We have the proper equipment to ensure that our staff is always safe, so hiring our crew to handle the sanitation process will ensure that everyone's safety is a top priority.
If you are a homeowner in North St Paul Minnesota that is dealing with an unwanted animal trying to turn your home into their own, let our team at Minnesota Wild Animal Management safely and humanely remove these animals. Additionally, we can handle the sanitation services once they have been removed from your home as well. To schedule an appointment with our dedicated staff, give us a call today at (763) 785-1414.