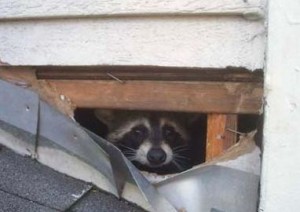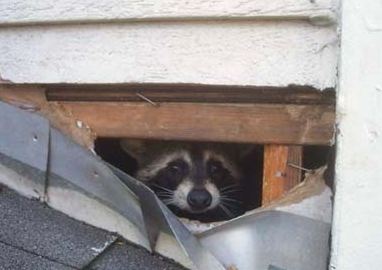 Are you in search of Wild Animal Removal Services? Are you in or around Elk River, MN? Minnesota Wild Animal Management can remove your unwanted house or office guest. Placing 'no loitering' signs won't do much good when dealing with a wild creature and getting a buzz on and trying to tackle that furry issue won't do you much good…actually probably the exact opposite. So, sit back, kick your feet up (just in case) and call our professional animal removal services; we have experience removing bats, beavers, birds, chipmunks, moles, mice, rabbits, raccoons, snakes, squirrels and many other smaller wild animals. We have the tools, experience, education and proven methods that will guarantee your uninvited pest will be a thing of the past.
Dangers of Wild Animals
Regardless if you're stone cold sober or not, coming in close contact with an animal that is wild may not turn out beneficial for any of the parties. Untamed animals are uncivilized, rampant, and possibly crazed from one of the many common diseases they are known to carry. And they won't think twice about biting you, spraying you with their stench, or using any other defense they are armed and ready to come at you with.
Why Wild Animals Need to be Removed
Maybe you or a family member has become fond of this undomesticated animal and doesn't want it to go or get hurt. That's a big mistake and if you don't believe me know, you're soon to experience it first-hand. The most obvious is property damage and many animals become territorial of their self-proclaimed homes. Just as we do to our rooms or vehicles or favorite dinner spot or lounge chair. An animal that has not shown any aggression can turn on a dime, for many reasons; maybe there's a new litter (yay more of them!) , it's overly hungry, injured and let's not forget we are bigger than them and no matter how high-pitched our voice goes, how many treats we give them or even if we named them – they still fear us. Oh, and one more thing, they will invite their friends, wouldn't you?!
Humane Wild Animal Removal Elk River MN
So, everyone is in agreement this mangy menace has to go. We should be your first call! Our trained animal removal experts don't torture the animals, we remove them in the best way possible for your specific circumstances. We have multiple effective methods and also offer 24/7/365 removal service.
Regular Hour Appointment # 763-785-1414
EMERGENCY SERVICE # 612-237-8282