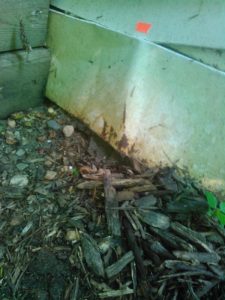 There are many questions right now about how to appropriately respond to the COVID-19 pandemic. As a local Minnesota wildlife management company, we want you to know that we are still considered an essential business and are able to continue to serve our customers during this historic time. We realize that the world looks a bit different these days with significant concern over the spread of COVID-19. However, spring also brings out all kinds of wildlife in our area. So, if you notice a critter around your property, you can contact our team from Minnesota Wild Animal Management Inc. for assistance. We may not be able to resolve the COVID-19 outbreak, but we can remove animals that gain entrance to your property.
During the COVID-19 pandemic, the team at Minnesota Wild Animal Management, Inc. have put several added safety measures into place to ensure that you and our wildlife removal experts are safe when we respond to a job. First, in addition to the normal sanitation procedures that we follow before and after each job, we will also be stopping regularly throughout the day for an additional sanitation and disinfecting process. This process includes sanitizing and disinfecting all of our equipment as well as clothing worn by our team. We will also practice social distancing as recommended by the Minnesota state government and refrain from greeting by shaking hands and asking for signatures on estimates and bills. Instead, we have transitioned to contact free payments and communication as well.
Safety Precautions for our Business during COVID-19
Our customers are extremely important to us and as a local business, it is important to us to be able to serve you during this time. As always, we remain available 24/7 for safe and humane removal of wildlife including raccoons, bats, birds, mice, snakes, squirrels and chipmunks. We have extensive experience in wildlife removal, repairing damage left behind and preventing any further problems in the future. We stand behind our work and always communicate clearly and professionally. Our crew is reliable, responsive and our prices are always competitive. We hold an A+ rating with the Better Business Bureau and have been chosen as an "A" 5 Time Super Service Award Winner on Angie's List.
Professional Wild Animal Removal Services in MN
We understand that this is an unsettling time for many. We offer safe, effective and humane removal of wildlife inside and on your property so that you can focus on staying healthy and safe. For more information about our wildlife removal services, call us anytime at one of the following numbers: (763) 785-1414 • (612) 237-8282 • (952) 881-6662 • (651) 260-7378.