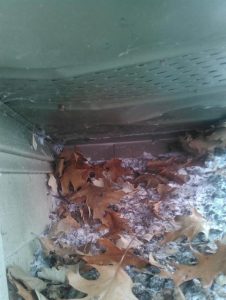 During the past few months, many local businesses have had to shut down or reduce their hours because state mandates and concerns over the spread of COVID-19. Social distancing and masks have become a part of our daily lives and we are all trying to find a way to live our lives the best we can safely. However, the many wild animals in our state have no idea that we are in the middle of a once in a lifetime pandemic. They continue to look for food and shelter to meet their basic needs. Minnesota Wild Animal Management provides animal removal services for those in MN. Our services are considered essential by the Minnesota State Government and the MN Dept. of Health, so we remain open and are working at full capacity during this time.
There are times when wild animals – including squirrels, raccoons, snakes, birds, bats and even mice find their way into your home. You may hear them making noise at night, or you may notice droppings in unusual spots. If you suspect that you have an unwanted house guest, reach out to our team ASAP for assistance. Our team of animal control specialists can remove these unwanted critters quickly, safely and in a humane way. We can locate them, remove them, disinfect the area and repair any damage that they may have left behind.
Removing Wild Animals Safely & Humanely
Our safety protocols are even more stringent given the COVID-19 concerns. You can expect that our crew will disinfect themselves as well as all equipment used in between appointments. We practice social distancing and do not greet our clients with handshakes or close contact. We provide estimates and take payment virtually, without any contact as well. This protects our customers as well as our staff. Nothing changes about our commitment to professional and courteous service and our general responsiveness to customer needs.
Experienced Wild Animal Removal Specialists in MN
We understand that this is an unusually stressful time and that the idea of a wild animal invading your home can be just more than you can take. We are open and available 24/7 so call us when you suspect a problem and we will take care of it immediately. For more information, you can call us at one of the following numbers: (763) 785-1414 • (952) 881-6662 • (651) 260-7378. For all emergencies, call 763-232-7296 or 612-237-8282.