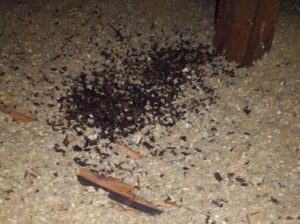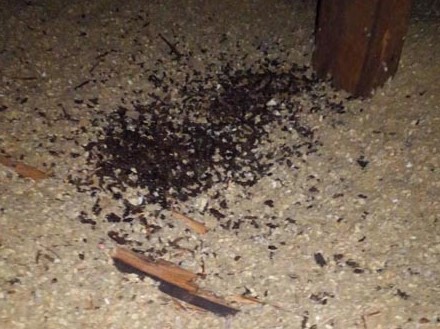 If you have recently discovered that you are sharing your home with a wild animal, you quickly shift your thinking to how to get it out of your home. This may be different depending on what type of animal – a raccoon, bats, a squirrel, mice, or snakes and where they are located. One other thing to consider quickly is hiring a professional for sanitation services. Wild animals will leave droppings, urine and other fluids behind and this can be both harmful and unsanitary for human contact. Minnesota Wild Animal Management Inc. can locate, remove the wild animal(s) from your home and then provide complete sanitation services so that you and your family do not come into contact with what is left behind.
Wild Animal Removal And Cleaning Services In Minnesota
In addition to being gross and unsanitary, wild animal droppings carry diseases and bacteria and can be harmful if you try to remove it yourself. Bat guano and raccoon droppings can be dangerous and cause harm to you or your family if you are exposed. This is why it is really important to hire a professional wild animal removal company that can remove the animal AND sanitize the affected area. These two steps go hand in hand and our staff will do the job correctly and thoroughly.
Sanitizing an area can be a large job, especially if the wild animals have nested and/or been in your home for an extended period of time. Our staff has the equipment and cleaning solutions to leave the area disinfected and sanitized, so that it can be fully used again by you and your family. The area will be clear of wild animals, clean and if there is any damage or areas vulnerable for re-entry, we can repair those too for you.
24/7 Sanitation And Wild Animal Removal Services
No one wants to learn that their home has been invaded by animals. But the truth is, it is more common than you might think. Wild animals have less and less space in their natural habitat, so they are left to look for warm, dry places to hide or live, especially when the temperatures are cold. Wild animal removal and sanitation is a job for a professional and our team will respond to your needs quickly without a delay. We realize that you may discover a wild animal overnight or on a weekend, so we offer our services 24/7. Give us a call at one of the following numbers for assistance: (763) 785-1414 • (612) 237-8282 • (952) 881-6662 • (651) 260-7378.