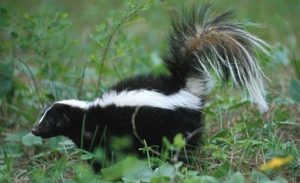 Many Americans love to see animals in the wild. In fact, in 2021, Americans spent an estimated $128 billion on wildlife tourism. It can be amazing to see animals in their own habitat, and some of these furry creatures can be so cute to look at their little faces. Just like humans, much of this wildlife will be in search of warmth through the winter months. Your home or business may just provide the perfect place. The professionals at Minnesota Wild Animal Management see this each year. While you may think that the animals deserve a warm place to stay too, consider the damages they can inflict on your property. So, just what kind of animals are likely to seek shelter in your home or business?
Squirrels: Squirrels remain quite active in the winter. You're likely to see them scampering about in the snow, often. Typically, they make nests in trees and one squirrel can take up residence in several nests at one time. During the winter, when the trees are bare, you can see their nests (clumps of sticks and leaves) throughout the trees. During the winter months however, their nests are vulnerable to predators and just not a source of warmth. So, when they're not outside, seeking out food, they are likely to invade spaces such as your attic spaces.
Skunks: Skunks live in the same area during the winter months as they do in the summer months but will enter a stage of "hibernation" known as torpor. Skunks can go as much as a week without food or water and will hunt for food occasionally. For this reason, skunks will go unnoticed. They are likely to burrow under decks, patios, and stoops. It is also not uncommon during the winter to see skunks sleeping in small groups with other skunks to capitalize on each other's warmth.
Wild Animal Control During The Winter Months
Even though most animal activity dies down when it's cold, they can still cause problems, especially if they've built their winter home in, under, or near your house. If you're hearing noises in your attic or notice footprints in the snow leading to and from your deck, stoop, or porch, contact Minnesota Wild Animal Management as soon as possible. Cold weather doesn't eliminate the diseases they can spread or the damage they can cause to your living space. Our trained wildlife control experts are well-educated in the seasonal living habits of wildlife and know the best way to handle unwanted guests with the most humane trapping techniques possible for animal-proofing your home. Available 24/7, call (612) 237-8282 or fill out our online contact form for humane treatment of your wild animals.