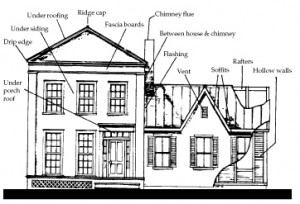 Do you have a bird or two who pecked its way through your fascia and soffit? Are they taking up residence in there? Or in any other location of your home? If so, you'll need professional help. Luckily, if you're around the Minneapolis, St. Paul or surrounding Minnesota cities Minnesota Wild Animal Management can handle your wildlife problem. These mild temperatures we are have had recently do more than melt the snow, they can also be a welcome for wild animals to take a break from their confined spaces and stretch their legs, or wings…
Humane Bird Removal MN
We see birds every day. There is no reason to poison or trap and kill a bird that has made your home, its home too. We offer humane bird removal services. We will find the entry, be sure the birds are removed, clean and fix the area, so they or others can't sneak their way back in.
Don't Birds Fly South for the Winter?
Yes, many do but the ones you see sticking around Minnesota didn't miss their flock's flight. There are many of permanent Minnesota bird residents. And they are more than well equipped to find natural homes, away from your own.
Some Common Winter Birds of Minnesota:
Chickadees
Sparrow
Cardinals
Blue Jays
Finches
Woodpeckers
Other Possible Minnesota Winter Birds
Believe it or not, some birds actually fly here for the winter. Crazy, I know! So if you see a bird that doesn't seem to be listed above, they might be just a visitor.
Bird Removal Services MN
Your attic is not a good place for birds to nest, nor is any other part of your home. If you have an unwelcomed guest and want them humanly removed – Minnesota Wild Animal Management is the wildlife control company you can depend on. Our animal removal company has over 35 years of experience and knows how to handle just about any circumstance that should arise, safely for everyone involved.
Call us today if you are experiencing Bird or other Wildlife issues around you Minnesota property at (612) 237-8282!