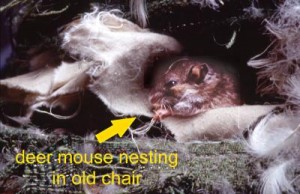 The Minnesota winters are frigid and you're probably the happiest when you're safe, warm and toasty in your home. Unfortunately, you're not the only one that feels this way and commonly homeowners are faced with unwelcome furry creatures tearing apart their home to enjoy the warmth. It's basic survival but it doesn't mean that you should welcome these animals in your home with open arms. Instead, you should contact Minnesota Wild Animal Management Inc. to humanly take care of your wild animal problem.
Fast Wild Animal Removal Services
Our wildlife removal experts understand that you want the wild animal out of your house as soon as possible. They could endanger your family with their presence, destructive behavior and droppings. We respond quickly to animal removal service requests and have the proper equipment to not only successfully remove the animal(s) but to also clean up after them. Don't risk the health and wellbeing of your family and yourself trying to remove the animal on your own…instead be sure your home is cleaned of any parasite and rid of every wild animal that has entered.
Prevent Other Wild Animals from Entering
Removal of the wild animal(s) is critical, cleaning is also important but prevention is key. Key to stopping more animals entering in the very same spot the first ones did and any other potential places. Our animal removal team will canvas the area and be sure your home isn't unintentionally welcoming house guests, and if it is we will install preventative solutions that will resolve the issue, without hurting any outdoor passing animals.
Minnesota Wild Animal Management's Process:
Inspection
Removal
Cleaning and Repair
Preventative Measures
Professional Animal Removal Services MN
This whole incident may not give you the warm fuzzies but when you depend on Minnesota Wild Animal Management to remove the wild animal(s) on your property you will be happy to be housing one (or more) less. And you'll be relieved to know that we back up our animal removal, cleaning and preventing services with a 4 year warranty and our company has been around for 15 years.
Contact us today for any Wild Animal Removal Services at (763)785-1414 or if this is an emergency call (612) 237-8282 right now!