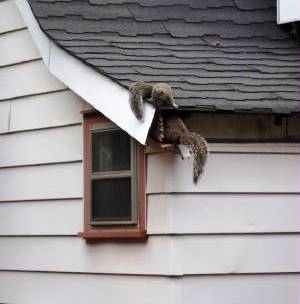 Most homeowners love having animals around their property. However, when they get too comfortable around your property or even decide to invade your property, the enjoyment of having those animals around takes a quick negative turn. As wildlife control professionals, our team at Minnesota Wild Animal Management, Inc. is here to help you get rid of those unwanted animals humanely.
Helping Keep the Peace
With more than 35 years of combined experience in the wildlife control industry, our experts specialize in improving the local community by keeping peace within it between nature and people. The animals that have invaded your property don't know right from wrong. If you think about it, we are actually the ones that invaded the animals' property. Rather than harming these animals to remove them from your property, count on our wildlife control professionals at Minnesota Wild Animal Management, Inc. to remove these animals the right way. We'll remove these animals safely and place them back into their habitat, far away from your property. In turn, there will be peace for both the animals and the humans.
Diverse Wildlife Control Services
In addition to helping keep the peace, our dedicated wildlife control team focuses on the following diverse services for our clients:
Removal – Getting those unwanted animals off your property or outside of your house is a call that we regularly get in the MN area. Just pick up the phone and no matter what type of animal you're dealing with, our wildlife control professionals have you covered.
Prevention – After these animals have been removed from your property, our team goes the extra mile to provide our clients with prevention services so that these animals don't come back in the future.
Sanitation – Some animals such as mice and bats leave droppings behind that you don't want lingering around your home. Our sanitation team will quickly get rid of these droppings and leave a safe environment for you and your family.
Dealing with an unwanted animal on your property that just will not go away? Whether this animal has made its way into your home or if it's lingering around your property, it's time for you to call the professionals for humane wildlife control services. All you need to do is pick up the phone and contact Minnesota Wild Animal Management, Inc., and we'll handle the rest. Give our wildlife control professionals a call today at (763) 785-1414 to learn more about our removal, prevention and sanitation services.