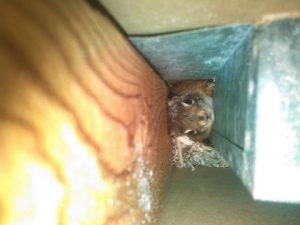 Are you dealing with an unwanted wild animal around your Minneapolis, MN property that you need help removing? No matter the type or size of this wild animal, our team at Minnesota Wild Animal Management, Inc. is a wildlife removal company near you that can safely remove this critter from your property. Trying to handle wildlife removal on your own is never a good idea, so don't even risk it! Instead, leave it up to our expert wildlife removal team to get the job done for you. Removing the animal, figuring out how that got it and repairing the entry point is our specialty. If needed, we can remove any droppings as well.
Humane Approach to Wildlife Removal
In Minneapolis, MN, there are plenty of wildlife removal companies to consider. What sets our crew at Minnesota Wild Animal Management apart from the rest is that every wildlife removal project that we take on is handled humanely. Our staff has a passion for animals including those unwanted pests that you don't want hanging around your home. We jump at any opportunity to humanely remove wildlife from any home in Minneapolis. That way we know the wildlife is treated well and they are released safely in their own environment if at all possible.
Common Wildlife Removals
Minneapolis is home to a lot of wild animals ranging from squirrels to snakes. Over the years, we've gotten a wide variety of wildlife removal requests. Some of the common animals that we remove from Minneapolis properties include:
● Bats
● Birds
● Chipmunks
● Mice
● Deer Mice
● Raccoons
● Snakes
● Squirrels
Professional Assistance from Start to Finish
Wildlife removal isn't just about removing the animal from your property. There's actually a lot more to it that you may not be thinking about. The good news is that by partnering with Minnesota Wild Animal Management, you'll be choosing a wildlife removal company that can provide professional assistance from start to finish. Upon an evaluation of your property, our team can provide you with humane removal services. From there, we can help you implement prevention steps around your property to ensure that these unwanted animals don't come back any time soon. Additionally, we can get rid of any potentially dangerous animal droppings from your property.
As you can see, there is a lot to the wildlife removal process. If you reside in Minneapolis and are looking for a trusted and experienced wildlife removal company near you, our team at Minnesota Wild Animal Management, Inc. should be your number one choice! We'll humanely remove the animal(s) from your home and will make sure that they don't come back in the future. If you've got an animal problem that you need assistance with, give us a call today at (763) 785-1414 to schedule an appointment with our team today.