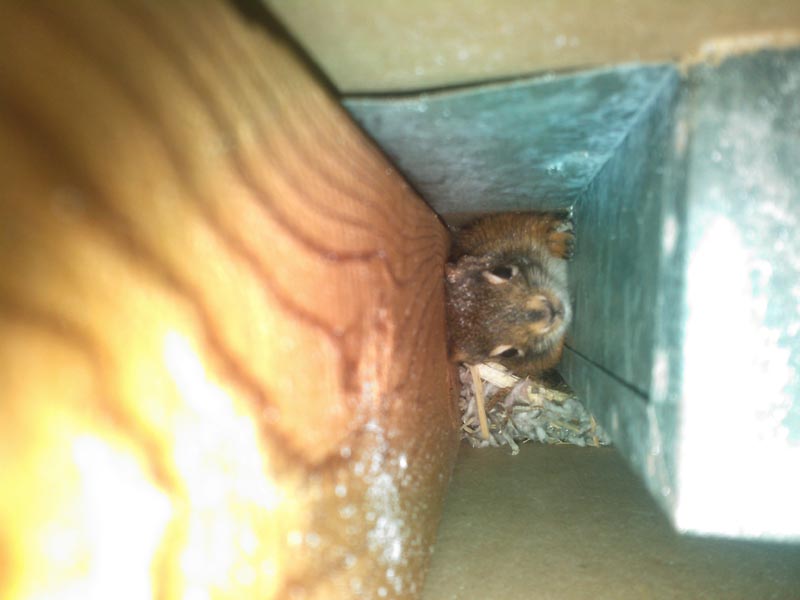 When you really think about it, humans have invaded the natural environment of wildlife in the area. We continue to build housing developments, apartment complexes, storage units, stores and office buildings and force wild animals to relocate as best they can. Often, after significant development in an area, animals find their way back into our homes and businesses, looking for a safe, warm and dry place to live. Minnesota Wild Animal Management, Inc. understands this dynamic.  We realize that you do not want to share your space with wild animals, but we also understand that animals are invading our space because we have invaded theirs. So, we focus on humane wildlife removal in the Minneapolis, Minnesota area.
Wildlife Removal Company MPLS
The staff at Minnesota Wild Animal Management, Inc. specializes in the following:
Safe and humane animal removal of bats, birds, squirrels, chipmunks, mice, snakes, raccoons as well as many other critters.
Repair of the area of your property that the animals entered and exited so that animals will not be able to enter again.  We essentially animal proof your home!
Sanitation of that affected area so that it is safe for you and your family.  We remove all droppings so that diseases are not spread.
Prevention of future wildlife invasions on your property.  We back our work with a two year warranty on any work that we complete.
Wild Animal Removal and Damage Repair in Minneapolis
Each of the technicians on the Minnesota Wild Animal Management, Inc. staff are friendly, professional and good at what they do. We can find the entry points in your home or business that are vulnerable to unwanted animals entering and secure your home so that you can rest easy knowing that animals will stay outside. We have more than 35 years of experience and are very familiar with the animals and pests that are common in our state. We are transparent about our pricing, so that there are no surprises when the bill comes. We stand behind our work and realize that animal emergencies do not always happen during normal business hours. So, we also offer 24-hour emergency service at 763-232-7296 or 612-237-8282.
So, if you find yourself face to face with a wild animal inside your Minneapolis home or property, call the team at Minnesota Wild Animal Management, Inc. for assistance – we will be happy to help rid your home of unwanted wild animals.