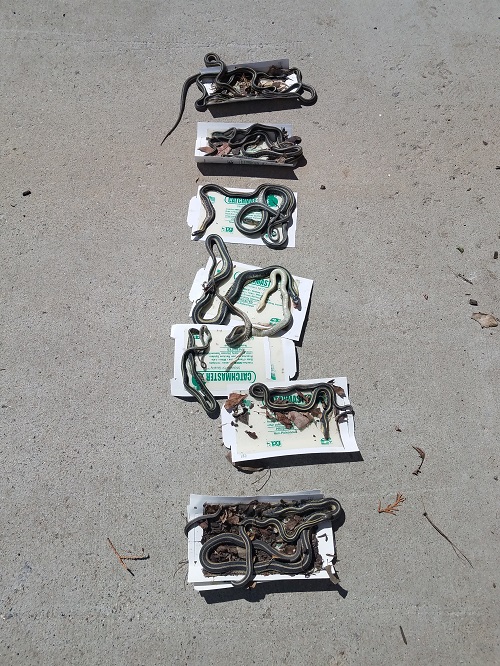 Here at Minnesota Wild Animal Management, Inc., we've seen it all when it comes to wildlife removal, prevention and repairs in Minnesota. While it can be distressing to find that a wild animal has invaded your home, we're here to help. We'd like to discuss some of the more common nuisance animals and what their presence might mean to you. Checking your home regularly can help minimize damage by catching the problem before it gets out of hand.
Raccoon Removal, Prevention & Repairs

Because raccoons are nocturnal, homeowners don't always notice their presence until significant damage has already been done. However, a diligent homeowner who is aware of the signs of their presence might catch on early enough to prevent this damage. Raccoons leave some key clues as to their presence. Their tracks are distinct; hand shaped, about 2-3 inches across with five toes, often with claw impressions visible.
The type of damage to your property may also reveal the presence of raccoons. While disturbed garbage bins can be the work of roaming dogs or other wildlife, the sophistication of the damage can indicate raccoons are the culprit. Capable of opening secure garbage cans or even breaking off and shucking corn stalks, raccoons may surprise you with their ingenuity. They may also roll up freshly laid sod in search for insects and grubs.
Snake Removal, Prevention & Repairs
While most snakes in Minnesota aren't venomous, there are two species that are. Identifying snakes should be done carefully, either by consulting a professional or trusted resource. Any captured snake that isn't endangered or threatened is legal to be kept as a pet, however, it is not recommended as wild-bred snakes may not fare well in a captive environment.
Bats Removal, Prevention & Repairs
Bats can gain access to your home via attics or unused chimneys. While not all bats carry rabies, anyone who has been bitten or scratched by a bat should seek immediate medical attention. Ideally, the culprit bat should be captured, with its head undamaged, so that it can be tested for rabies and prevent unnecessary, invasive rabies treatment for the wounded party.
Bats are generally gentle and will not attack humans unprovoked, contrary to popular belief. They have a tendency to swoop towards humans, making people believe they are being attacked. In reality, they are coming close in order to catch and eat mosquitoes or other insects attracted to people. Thanks, bats!
Minnesota Wild Animal Removal, Prevention & Repairs

Minnesota Wild Animal Management, Inc. is always just a phone call away if you have questions about how to prevent or rectify wildlife invasions in your home. Give us a call today at (612) 237-8282. We're available 24/7 for all your wildlife removal needs. We're happy to answer your questions and deal with emergency situations, any time of the day or night.