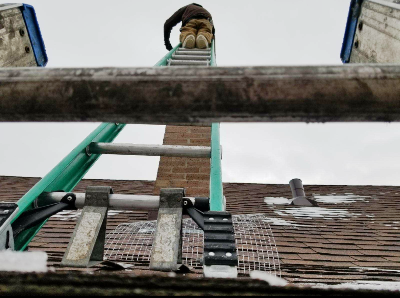 Just as people and pets were cooped up inside during the recent cold spell, unwanted pests can also try to take refuge inside of your home. Winter pest removal can be a real challenge when you have mice, squirrels, bats or raccoons taking up residence inside of your attic, chimney, basement or walls. The team at Minnesota Wild Animal Management, Inc. provides proven methods to effectively remove such critters and prevent them from returning again anytime soon. Company representatives are specially trained to provide expert help when wildlife becomes a nuisance. Our services include a proper inspection, removal, prevention, sanitation and repair of the damaged areas.
Common Indoor Pests During Winter Months
We are all pretty accustomed to seeing wildlife living in urban, suburban and rural areas of Minnesota. They usually take up residence in some out of the way areas like trees and parks. As the temperatures drop lower during the winter months it is far too common for pests to move indoors where it is warm and dry. Once they move in it can be difficult to get them back out. Common indoor pests during the cold of winter include the following:
Rats
Moles
Squirrels
Chipmunks
Raccoons
Problems Caused by Wild Animal Invasion
The problem of having wildlife living in your home or business goes far beyond the creepy factor. Scratching, gnawing and chewing can keep you up at night and result in lasting damage to insulation, walls and wiring. Rodents can spread disease to humans and pets through droppings or parasites that they bring along inside. Something as large as a raccoon is capable of causing harm to dogs or children. There can be a fire hazard caused by a wild animal invasion inside of the chimney or duct work. Finding a rat nest under the hood of a car is never a pleasant experience in any season.
Minnesota Pest Control Professionals
At Minnesota Wild Animal Management Inc. we take care to make sure that all varmints are removed as humanely as possible. The process for removing nuisance wildlife from a residential or commercial property can differ depending on unique characteristics of the wild intruder. Getting rid of a raccoon in the attic or chimney is a whole different situation than a basement infested with a multitude of mice, a family of bats living in a closet or a warehouse under siege from disease carrying rats. As pest control professionals, our team conducts a proper inspection to understand the scope of the infestation and the best course of action to eliminate the problem at the source.
Call Minnesota Wild Animal Management, Inc. today for an appointment at:
(763) 785-1414 • (612) 237-8282 • (952) 881-6662 • (651) 260-7378