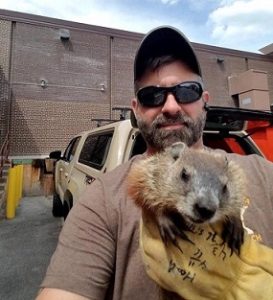 Living in the Twin Cities area is great as we have wonderful weather in the summer, pleasant fall weather and snow in the winter for those who enjoy winter hobbies. The downside to living in this area is that the temperatures can get quite frigid in the winter both for humans and our wild animal friends! At Minnesota Wild Animal Management, we're quite busy with wildlife removal in the winter because it's often when animals try their hardest to move indoors into our homes.
Below are a few quick and easy tips to keep your home protected from wild animals this winter.
Tips To Keep Wild Animals Out Of Your Home This Winter
1. Trim Trees & Shrubs Away from the House – Many animals will gain access to your home from the roof. If you can make it difficult for animals to gain access to your roof then you can help to prevent these animals from making your home their home! One way to do this is by trimming tree limbs and shrubs away from your home. Keep shrubs at least 12" away from your house and try to remove any tree limbs that are hanging over the roof of your house. This will give you the best chance at keeping wild animals from gaining access to your roof.
2. Close Entry Points to Your Home – Wild animals can often enter from very small openings around your home. Make sure vents, windows, chimneys, your attic and crawl space are all sealed to reduce potential entry points. Closing these small openings can not only prevent wildlife from entering your home but it can also help you to save on energy bills as well.
3. Secure Trash Containers – Many wild animals are attracted to your home because of your trash receptacles. Keep them secure to prevent animals from making a meal out of your food waste.
Call in the Pros at Minnesota Wild Animal Management for All Your Wildlife Removal Needs
If you've tried the steps above but are still dealing with a wildlife infestation don't hesitate to reach out to our team today. We even offer a 24/7 emergency service line to ensure we're always here when you need us. Give us a call anytime at (612) 237-8282 and we'll be happy to answer any questions you may have about wildlife removal in and around your Twin Cities home.