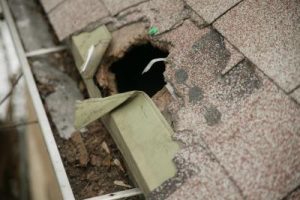 Dealing with unwanted house guests is difficult enough. Dealing with wild animals invading your home is another matter entirely – and one that even the politest host couldn't bear. If you need an expert in wild animal removal from your home in St. Paul or Minneapolis, MN, then Minnesota Wild Animal Management, Inc. can help. We specialize in finding and removing animals, cleaning up any mess they might leave, and ensuring they don't come back. If you have a wild animal in your home, whether it be something as meek as mice or as frightening as a snake, give us a call. We're equipped to deal with a wide range of wild animals and have the knowledge to remove them humanely and quickly.
Types of Wild Animals We Remove
The types of animals we remove from homes is numerous, ensuring that we're able to help as many people as possible. As wild animal removal experts, we have extensive experience finding, removing, and cleaning up after the following animals:
• Raccoons
• Squirrels
• Chipmunks
• Snakes
• Bats
• Birds
• Deer mice
• Mice
In addition to all of these more common home invaders, we've dealt with other types of animals in the past. If you have an animal problem in your home and aren't sure if we can help, give us a call! Because we've been in the business for a while and have dealt with so many animals, there's a good chance we can help you!
Dangers of Removing Animals from Your Home Yourself
If you're thinking of attempting a DIY animal removal, keep in mind how dangerous and difficult a task it can be. Depending on the type of animal you're dealing with, there are likely specific methods for removing them that you might not know. Especially for animals that aren't safe in an ordinary setting, when you consider that the ones in your home may be diseased or rabid, it's not worth the risk. To protect yourself from dangerous animals, as well as from any feces they may have left behind, don't wait to call in the experts.
Professional Animal Feces Cleanup
One of the benefits of working with Minnesota Wild Animal Management, Inc. is that we don't just remove animals. We're in the business of removing all traces of wild animals, which means we clean up feces in addition to fixing damaged areas of your home. Wild animal feces left uncleaned can be dangerous for you and everyone in your home, including your pets. We have the materials and skill needed to completely clean an area overrun with animal feces, replacing areas that are too damaged to save. We'll make sure that your home is completely safe by the time we leave and free of signs of your unwanted visitors. If you're looking for a service for animal removal from your home in Minneapolis or St. Paul, Minnesota, call us at 763-785-1414, 952-881-6662, or 612-237-8282.