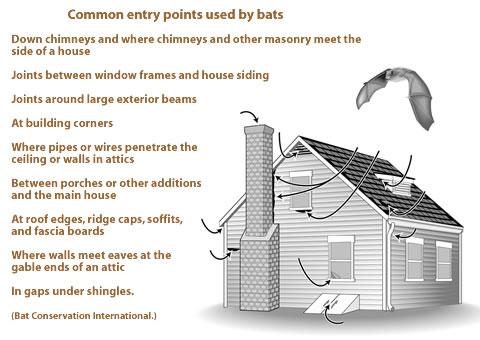 Your home is a place where you should always feel safe and protected from unwanted animals. The unfortunate news is that throughout your years living in your home, there's a decent chance that you may have to deal with some unwanted animals in and around your property. For some homeowners in St. Paul, Minnesota, bats are a common pest that finds its way into your attic, roof, garage, etc. If your St. Paul, MN home has become a hangout for bats, it is critical that you reach out to our bat removal experts at Minnesota Wild Animal Management, as soon as possible.
Reasons to Avoid Contact with Bats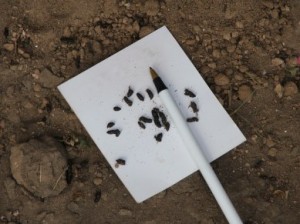 There are more reasons to avoid direct contact with bats than just their creepy looks. Bats commonly carry rabies, so getting bit by one of these pests will call for a trip to the urgent care or hospital. Rabies treatment is not something that you want to have to go through. In addition to carrying rabies, these unwanted animals have dangerous fecal matter. Contact with bat guano can cause individuals to contract a disease called Histoplasmosis. Leave this clean up project to the professionals with the proper Equipment.
Professional Bat Exclusion St Paul
There are seven bat species that live around the St. Paul, Minnesota area. The good news is that our team at Minnesota Wild Animal Management, Inc., knows about all of these bat species. Additionally, we know the proper techniques to properly identify and remove these bats from your home. Bats can be found in attics, walls, eves, garages, etc. Our expert bat removal team will safely remove these bats from your home so that you don't have to risk injury or contracting a disease from these pests.
Bat Prevention Services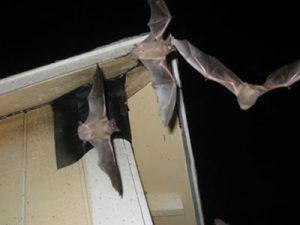 Once we've removed all of the bats from your St. Paul home, our dedicated bat removal crew will implement preventive services to ensure that these unwanted animals don't return to your home. Keeping these bats out of your home for good is our number one priority, which is why we earned an A+ rating by the Better Business Bureau (BBB). We also provide you with a 4 year guarantee
If you've noticed bats or bat droppings around your St. Paul, Minnesota home, there's a good chance that you've got bats hanging around. Rather than trying to remove these pests on your own, leave it up to our bat removal experts at Minnesota Wild Animal Management, Inc. Give our professional bat exclusion team a call today at (763) 785-1414 and we'll remove these bats once and for all!