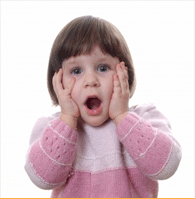 Pop culture has helped define chipmunks as cute, friendly and cuddly creatures that we would all consider inviting into our living rooms.  While they are adorable to watch in animation and in movies and even in your backyard, chipmunks can wreak havoc in your yard and go from a cute creature to a terrible nuisance when you are dealing with them in your home.  Minnesota Wild Animal Management, Inc. specializes in providing humane chipmunk removal and animal damage repair in the Minneapolis, MN area.
Humane Wild Animal Removal
Chipmunks are part of the rodent family and, depending on species, they can be gray to reddish-brown in color with contrasting dark and light stripes on the sides of their face and across their back and tail. They range in size from 7-11 inches and weigh between 1.0-4.5 ounces.  Chipmunks generally feed on insects, nuts, berries, seeds, fruit, and grain which they love to stuff into their generous cheek pouches and carry to their burrow or nest to store.
Chipmunks can do significant damage to your lawn and garden, eating and destroying your plants, flowers and shrubs. They love to create tunnels by burrowing from one spot to another, leaving your yard, foundation, and even your garage with significant damage.  They have even been known to cause dangerous situations for homeowners by eating through electrical wiring and insulation and building nests in your walls.
Minnesota Wild Animal Management Inc. understands that pests and creatures are in our space in large part because we have invaded theirs, and for this reason we use the most humane methods possible to remove chipmunks and other pests from your property.
Chipmunk Removal And Animal Damage Repair
Minnesota Wild Animal Management Inc. has special expertise in permanently eliminating a chipmunk problem on your property.  Within hours of your initial call, our team can come to your property and quickly identify the extent of the chipmunk or other pest problem and let you know the best possible way to manage it.  We can get started right away so that you can know that the problem is being handled quickly, efficiently and in a way that minimizes further damage to your property.  Once the pests have been removed, our team can also complete all necessary pest damage repair to prevent future pest problems.
For more information about partnering with Minnesota Wild Animal Management Inc. to solve a pest problem around your home or on your property, call 612-237-8282 anytime day or night!