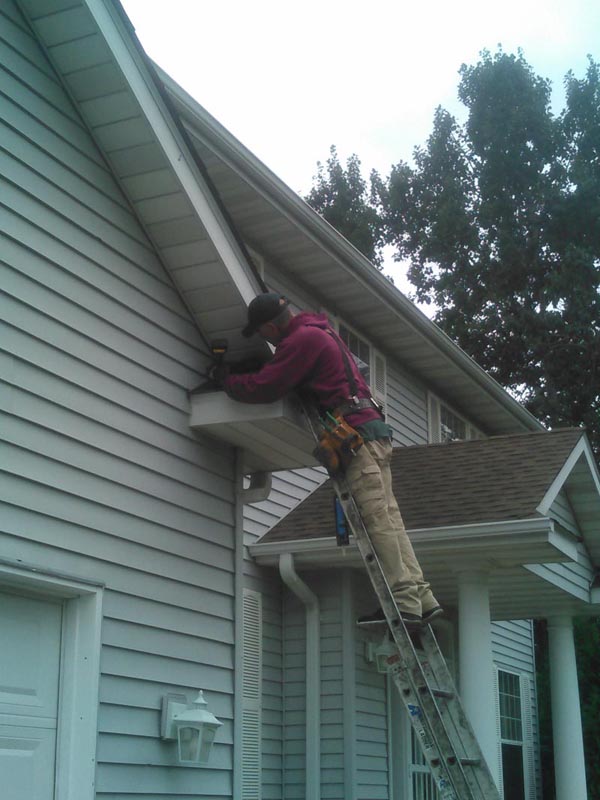 Locating and removing animals from your property is a very important job. It should always be completed by a professional because these animals can carry harmful bacteria and even diseases. It is important to realize, however, that animal removal is one component of wild animal management. The team at Minnesota Wild Animal Management Inc. specializes in safe and humane removal of all types of wild animals in Minnesota. But we do not stop there. Our team also completes other important functions to ensure that your home or business is restored to a safe condition.
In addition to removing wild animals like bats, raccoons, squirrels, snakes, birds, and mice, our team can also complete the following important functions:
Sanitation Services after Wild Animals: Many wild animals can carry dangerous diseases or bacteria that can be spread to humans. When the team at Minnesota Wild Animal Management Inc. comes to your property, we can carefully remove all animal droppings and clean the areas where the animals have been. We use mask and professional grade cleaning agents so that you can be confident that the affected area is left clean.
Home Damage Repair after Wild Animal Removal: When wild animals enter your home, they do not always enter through doorways or windows. More often, they actually find a hole or crack and use their claws to climb their way in. These animals can do real damage to your home and leave it vulnerable to other critters finding their way inside.
Preventing Future Wild Animal Infestation: The team at Minnesota Wild Animal Management Inc. will assess all vulnerable areas in your home or business to ensure that animals cannot enter. Wild animals are invading our space because we have invaded theirs. Our crew will make sure that your property is protected.
Comprehensive Wild Animal Management in Minnesota
The team at Minnesota Wild Animal Management Inc. is available 24/7 to help you when you need it. Our technicians are friendly, professional and communicate clearly and effectively. We have combined experience of more than 35 years and are very familiar pests in the Minnesota area. We can check spaces in your home that you cannot – where these animals are most likely hiding. We understand how stressful it can be to have a wild animal in your home, so let us take care of this problem for you. If you are concerned that you are sharing your space with an unwanted critter, call our team at (763) 785-1414, (612) 237-8282, (952) 881-6662 or (651) 260-7378.