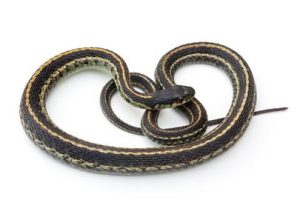 Minnesota boasts a majority of harmless snakes. Only two out of seventeen species are poisonous – the Timber Rattlesnake and Eastern Massasauga snake, which have only very rarely encountered humans and live almost exclusively in the southeast part of the state. Unfortunately, if you find a snake in your home, you may not even consider whether it's harmless or poisonous – you just want it removed immediately!
Humane Snake Removal
Minnesota Wild Animal Management, Inc. understands that most residents would prefer to live in a home free of snakes. Our crew can identify any problems in your house or on your property and safely and humanely remove them. Furthermore, our team will seal off any areas in your house where snakes might nest or rest.
Snakes tend to avoid confrontation and prefer hiding than attacking humans. Yet when humans and snakes come into contact, there can be fear on both sides of the interaction. At Minnesota Wild Animal Management, Inc. we specialize in the safe and humane removal of snakes and other creatures from your property. We understand that many times these pests are coming into our homes because we have caused their habitats to be disturbed. At our home or business, we bring compassion, knowledge, and experience. With over 35 years of combined experience in wild animal removal, we know all about the types of snakes in our area and can quickly resolve your snake problem.
As the sun begins to shine over our properties more and more in spring and summer, it's natural for snakes to take refuge outdoors by sunbathing. Additionally, we often spot them in their natural habitats – under rocks or shaded areas – when these measures are taken. Snakes can easily make their way into our homes as their habitats become less desirable. From tiny cracks in doors to tiny holes in foundations, snakes will find a way in. Thankfully, Minnesota Wild Animal Management has methods for preventing this from occurring. When in need of snake preventative services, let us know your worries and expectations. Our 17-point inspection sheet will thoroughly check every inch of your home to assess its condition. We will identify vulnerable areas and have our team either repair or reinforce those spaces, making it impossible for snakes to make a home there. Catching any small issues now will help avoid a larger disaster in the future. We are so sure of our snake prevention solutions that we offer a two-year warranty on all preventative measures taken.
24/7 Snake Removal Services
Minnesota Wild Animal Management, Inc. offers a 24/7 emergency line (612-237-8282) in case you discover a snake in your house, garage, or attic. Snakes move quickly and it could be days (or longer) before you see it again; no one wants to worry about the whereabouts of an unwelcome guest for too long. Besides finding and removing snakes, our team also helps identify where they entered your home and repairs any necessary damages so that this won't happen again in the future.