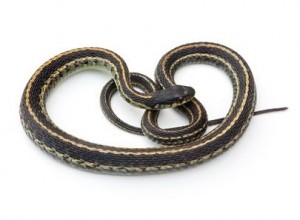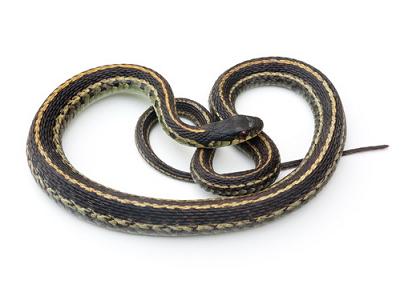 If you have spotted a snake in your home, it's cause for alarm! Unless, of course you have a pet, in that case how very exotic.. But for those of you who wish not to contain a legless, whole – swallowing rodent reptile in your home Minnesota Wild Animal Management Inc. has your fast and effective snake removal solution. Call us 24/7/365, we will be there as soon as you contact us to take care of that slithering serpent. Most commonly come across are the non-venomous species, which can be scary enough but we would like to give you a reference, for worst case scenario purposes.
The only 2 Venomous Snakes found in Minnesota:
If you find these 2 types of venomous snakes listed below, slowly back away, safely get all your loved ones, i.e. children, pets, family and friends out of the room and close the area off, then call Minnesota Wild Animal Management right away. It is not common to come into contact with them but never say never, especially if you don't know what they look like.
Massasauga
There have been sightings of this snake and it's believed to be located around the Mississippi river. This venomous snake features a lighter overall brownish-gray color with darker brown blotches along the body and a rattle at the tip of the tail. This is the smaller of the two venomous snakes found in Minnesota.
Timber Rattlesnake
This venomous snake can be found along the Mississippi River. It has a triangle shaped, broad head and a slender neck. They are anywhere from gray to dark brown, sometimes even yellowish with bands across the body and one thing stays the same, their tail is a solid black color with a rattle at the end. This is a very large snake, sometime reaching over 4 feet long.
Common Non-Venomous Snakes in Minnesota:
Garter Snake
By far, the most common snake found in Minnesota is the garter snake. These snakes are usually olive, green or black colors, the distinguishing factor is the yellow strips down the side of the body. They do not pose a threat to human health but can be a startling discovery.
Smooth Green Snake
This type of snake is pretty easy to distinguish, bright almost neon green and yellow belly. They are harmless and are found usually in grassy, open pains and pine forests. This is a common snake you will see around nature paths and eats strictly insects.
Ringneck Snake
This snake is small and pretty bland, except for the orange or yellow ring around its neck that gives it their name. They are non-venomous, found in woodland areas and can be found enjoying a rotting log or your basement…no biggy, just call us!
Northern Water Snake
These snakes are substantially larger than the snakes previously mentioned but not venomous. They have a variety of colors and patterns but usually are light brown, reddish and yellow with half-moon shaped marking. This snake is found near the Mississippi River and loves ponds, lakes, streams, creeks and rivers. They are likely spotted in trees, branches, bushes and along water banks lounging.
It is common for other, non-venomous snakes to rattle their tail, which may make a buzzing sound. If you hear a rattle, of any kind, that means the snake is feeling threatened and you should calmly distance yourself from them. Regardless if you have identified the snake that you've found in your home or property or not, our expert animal removal team is highly equipped to handle your situation. Even immediately. This is only a short overview of a few of the snake species found slithering along our Minnesota soil.
If you've got a snake in or on your property causing you stress and worry contact Minnesota Wild Animal Management at 612-237-8282 (Emergency Line) or 763-785-1414 for normal business hours.