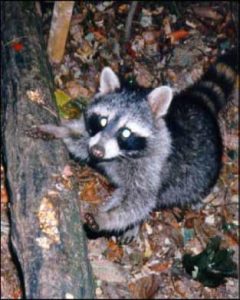 Living in the picturesque state of Minnesota comes with its fair share of wildlife encounters, including the mischievous raccoons. While raccoons are fascinating creatures, they can sometimes become a nuisance, causing property damage, and posing potential health risks. If you're dealing with nuisance raccoons in Minnesota, fear not! In this guide, Minnesota Wild Animal Management offers effective strategies to handle these furry invaders responsibly.
Understanding Raccoon Behavior
Before delving into management techniques, it's important to understand raccoon behavior. Raccoons are highly adaptable and intelligent creatures. They are nocturnal and opportunistic omnivores, meaning they'll feast on anything from fruits and vegetables to small animals and garbage. Raccoons are known for their dexterous paws and sharp claws, which enable them to pry open containers and manipulate objects with ease.
Prevention is key: The best way to deal with nuisance raccoons is to prevent their access to your property. Start by securing trash cans with tight-fitting lids or using bungee cords to keep them closed. Avoid leaving pet food outside overnight and harvest fruits and vegetables promptly to minimize attracting raccoons. Seal any potential entry points to your home, such as loose vents or gaps in the foundation, to prevent them from taking up residence in your attic or crawl spaces.
Remove Raccoon Attractants
Eliminating attractants is essential in deterring raccoons. Trim overhanging tree branches that provide easy access to your roof or attic. Install motion-sensor lights around your property, as raccoons dislike well-lit areas. Additionally, consider removing fallen fruits, securing compost bins, and keeping bird feeders away from your house, as these can entice raccoons.
Employ non-lethal deterrents: If raccoons persist in invading your property, non-lethal deterrents can discourage their presence. Spraying natural repellents like ammonia or vinegar around potential entry points and garbage areas can deter raccoons due to their strong odor. Placing motion-activated sprinklers or ultrasonic devices in problem areas can also startle and discourage raccoons.
Seek Professional Raccoon Removal Assistance
In some cases, despite your best efforts, raccoon problems may persist. In such situations, it's advisable to seek professional assistance. Minnesota Wild Animal Management offers specialized wildlife removal services. Their experienced team employs humane trapping and relocation techniques, ensuring the safety of both humans and animals. Trained professionals can accurately assess the situation, identify entry points, and implement effective solutions tailored to your specific needs.
Managing nuisance raccoons requires a combination of preventive measures, removal of attractants, and, if necessary, professional assistance. By understanding raccoon behavior, securing your property, and implementing non-lethal deterrents, you can greatly reduce the likelihood of raccoon encounters. Remember, humane and responsible wildlife management is crucial for maintaining a healthy balance between humans and our furry neighbors. For reliable and ethical raccoon management services in Minnesota, reach out to Minnesota Wild Animal Management. Their expertise and commitment to wildlife conservation will help ensure a harmonious coexistence between you and the raccoons that call Minnesota home.