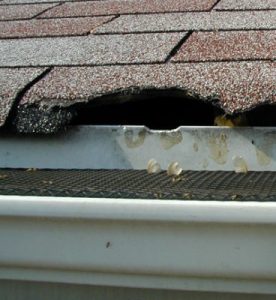 It's not often that you find a squirrel inside your home, attic or garage, but if you do, it is important to take quick action on getting this animal removed from your property. Squirrels may be cute animals when they are on the side of the road chewing on acorns, but those strong teeth can do damage to your home as well. Squirrels are commonly found in Andover, Ham Lake, Anoka, Blaine & Coon Rapids, MN and our dedicated staff at Minnesota Wild Animal Management, Inc., provides humane squirrel removal services to anyone in need. Regardless of whether you own a residential or commercial property in the area, we've got you covered.
Strong Chewers
The main issue with having squirrels in your home, wall space, attic or chimney is that they chew on almost anything they can get their hands on. The last thing that you want is for squirrels to chew on the woodwork of your home. This is an expensive repair that you shouldn't have to worry about. Other things that our team at Minnesota Wild Animal Management, Inc., has found squirrels chewing on is wiring, pipes, and ducts. On top of the chewing, if you're not careful, they sometimes will nest in your attic as well.
Humane Squirrel Trapping
Our squirrel removal experts do everything in their power to ensure that the squirrel is not injured during the removal process. Our staff is well versed in squirrel trapping. Through this process, we'll set up traps around the area where the squirrel is spending time and we'll humanely remove them from your property in a timely manner. Once removed, we'll let the squirrel back into its natural habitat, away from your home or office.
Squirrel Damage Repairs
Depending on how long the squirrel invaded your property, there may be some damage to tend to after the removal process is complete. Rather than having to search for another contractor in the area to partner with to handle the damage, let our staff take on these repairs for you as well. This will help limit any additional interruption for your home or office. We can fix any of the damage that the squirrel may have caused.
So, if you've heard or seen a squirrel in your attic, chimney or wall space, it is time to seek professional squirrel removal assistance. If you are in the Andover, Ham Lake, Anoka, Blaine or Coon Rapids, MN area, let our experienced professionals at Minnesota Wild Animal Management, Inc., provide you with humane squirrel removal services that cannot be matched. All you have to do is pick up the phone and call us at (612) 237-8282 and we'll handle the rest!