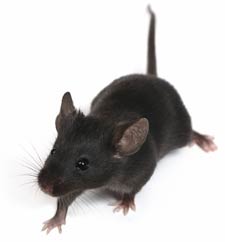 Living in Minnesota, oftentimes rodents and other critters will move into your home and invade your space during the winter months. It is common that rodents will invade your space, and most people do not want to feel uncomfortable in their own home. You may think mice are cute, but most people do not appreciate it when they are roaming freely in their home. At Minnesota Wild Animal Management Inc. we offer services to help control wild animal populations that have invaded your space. Our friendly technicians have made it their business to make your property their priority in keeping it clean and animal free. So if your home is starting to feel like the woods, let us make it look more like your home.
Mice are one of the most common critters that invades homes. Do to their small size and breeding patterns mice are able to squeeze through small holes around your home and keep their population up because of their ability to breed often. Mice are able to move their way through holes that are as small as marbles. Once you notice these pests it is important to take action immediately so they do not continue to breed and get out of control. Also, mice cause a lot of damage to property and the longer they are in your home, the more damage you will have. Mice are able to sustain life on little food and eat almost anything. If these rodents are not physically removed, then it means they are certain to still be around.
Damage that will occur if you have mice problems include structural damage, dame to your wiring, air conditioning units, furnaces, attics, insulation and can even cause electrical damage. Rodents are a huge nuisance and can be very costly if not properly removed.
Furthermore, mice carry hantavirus. Hantavirus is carried by rodents, who are not affected by the disease and affects humans through rodent' urine and droppings. Humans can be infected with this virus by breathing in Hantavirus and this is fatal to humans. Fatal Hantavirus is only found in the North and South America and properly managing rodent populations is necessary to ensure that humans are not impacted by this disease.
Hiring Minnesota Wild Animal Management Inc. will allow you and your family to live at ease again, stop damage to your home and present the spread of disease which can potentially be fatal. Not only will we control the animals' population in your home, we will also ensure they will not come back through proper sealing and guarding of entry points.