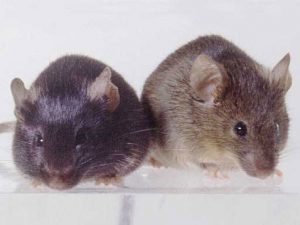 Around this time of year, little four-legged critters begin to find their way into your home. Through cracks as tiny as one small marble, mice can invade your home and start their own little family. That little family can quickly turn into an infestation that can then lead to structural and electrical damage in the home. Oh, and did we mention salmonella? That can happen too! Don't let mice take root in your home. If you notice a mouse in your space, do something about it quickly. Let Minnesota Wild Animal Management help you with all of your mice removal issues.
Sure, we can all look at a tiny mouse in a glass terrarium and think it's cute. However, when they are in your home and causing damage, nothing is really adorable. Mice live off of almost any food. They survive on very little food and water and will chew on just about everything. We have seen mice damage the structural integrity of a home. We have seen them chew right through electric wiring and potentially cause electrical fires. We have seen A/C units, furnaces, attics, insulation, etc., all damaged from mice. Not to mention the diseases they carry. Salmonella being the most common but let's also not forget about ringworm. Mice are a problem and the longer you wait, the more costly and irreparable it may be. If you have any rodent presence in your home, let Minnesota Wild Animal Management take care of it for you.
Our Mice Removal Process
When it comes to mice removal, we employ the best of the best. Our professionals have established techniques to deal with these pests and keep them gone for good. We will come to your home at a flexible, convenient time for you, and inspect your property. We will identify the type of mice invading your space and determine where they are nesting and how to effectively remove them. For full transparency, we will let you know exactly how we plan to do it and provide you with an affordable quote with no hidden charges. Once the removal is complete, we will then go a step further, repairing any damage done by the rodents and taking preventative care measures to ensure that this does not happen again.
All of our services are backed by a two-year warranty, the strongest in the pest control industry. For more information about our mice removal services in Minnesota, give us a call today. Contact Minnesota Wild Animal Management at (763) 785-1414.