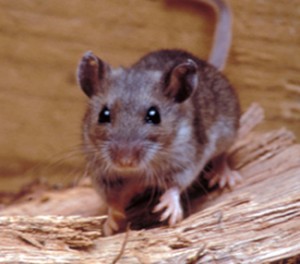 Imagine your whole family relaxing in the living room by a warm fire watching a movie. That is an image that makes almost any family smile. What if you added one item to the scenario. A mouse! Seeing a mouse running across the floor would definitely change the mood of your family get together! If you have had this occur, or are in a similar mice situation, it is important to get rid of them quickly! If you are in St. Paul, MN, you are in luck! Minnesota Wild Animal Management Inc. is here to humanely remove the mice from your home!
Residential Mice Issues
The problem with mice is that they can enter your home through almost any crack or space. Mice only need a hole the size of a small marble to get into your home. If not handled quickly and professionally, mice can cause significant damage to a home. Common damage includes structural, wiring, insulation, attics and ventilation. These extremely quiet rodents can be all around you without you even knowing it. If you see one mouse, there are more than likely others in the home. Mice can live off minimal amounts of food and very little water, so it does not take much to keep them alive.
Removal Process
Make the Call – Once you see any sign of a mouse or mice, call our professionals immediately so that we can tackle the problem before it gets any worse.
Inspect – One of our experts will set up a convenient time to come inspect your home. This in depth review looks for any nesting and provides you with an efficient treatment plan.
Remove – Once the plan is drawn up, our team will come and humanely remove all mice from your home.
Repair – Removal is not our only skill. Let our highly experienced team handle any repairs caused by these mice so that you do not have to worry about contacting another company.
Prevent – Now that the mice have been removed, we provide your home with preventative measures to keep these pests from coming back to your home. All services are backed with a two year warranty.
Minnesota Mice Removal
If you are in the St. Paul, MN area and are having mice issues, give Minnesota Wild Animal Management Inc. a call today at (612)237-8282. Let the professionals handle the dirty work so you and your family can get back to watching your movie!