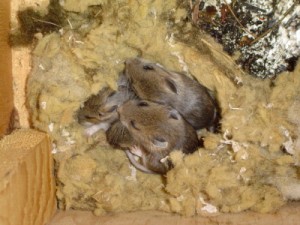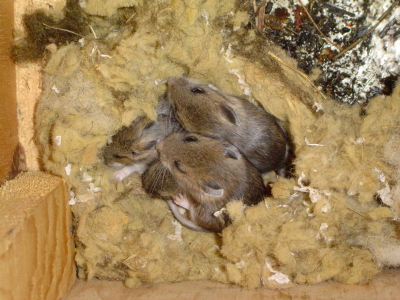 One of the very last things you want to find in your home is a mouse. Mice can enter through very tiny holes or cracks from the outside, scurry around your home, particularly at night carrying diseases and looking for any crumbs left behind. Once mice find their way into your home, business or property, they are not easy to catch and remove without the help of a professional. Minnesota Wild Animal Management Inc. specializes in mice control services for those living and working in the Edina, MN area. If you are concerned that you have mice in your home, call our team today to handle the problem immediately.
Mouse Control Services Edina MN
Mice only need a small hole or crack the size of a marble to get into your home. One of the things that helps Minnesota Wild Animal Management Inc. stand out from the competition is that in addition to removing all mice from your property, our professionals can identify entry points and seal them once and for all. Mice can live in your attic, in your walls or foundation and can carry diseases and parasites. They can chew wiring and can damage various systems in your home like AC units, furnaces and insulation. The professionals at Minnesota Wild Animal Management Inc. can also repair any damage left behind and ensure that all mice are removed.
Minnesota Wild Animal Management Inc. provides service to customers in Edina, MN 24 hours a day, 7 days a week. We understand that pest problem can occur on a weekend, holiday or overnight. Our team will respond to your need immediately. We also always try to remove pests in a humane way, as they are not intending to cause you problems. In fact, in many ways it is us that is invading their space. We can remove mice, snakes, squirrels, birds, rabbits, skunks, raccoons, chipmunks and many other types of wildlife.
Mice can be extremely difficult to get rid of yourself. Rather than battle them with ineffective mouse traps, leaving you wondering if you were able to get them all, call the mouse control specialists at Minnesota Wild Animal Management Inc. at 612-237-8282 today. With an A+ rating from the Better Business Bureau, our crew is professional, respectful, flexible, easy to communicate with, affordable and offer the highest quality and humane pest removal services