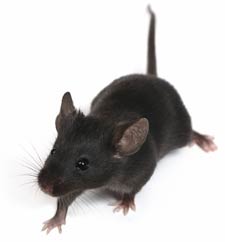 Twas the night before Christmas, and all through the house Not a creature was stirring, except for a mouse;
He multiplied and multiplied and out his family grew,
In hopes that they could all make your attic their home too;
Your house is supposed to be a place that's cozy and warm. But it's not when mice chew through your furnace, cold is your new norm.
Minnesota Wild Animal Management, Inc., can get these mice out So your home will be safe to frolic about
If a mouse is in your attic, you should know what to do
Just call us today at (612) 237-8282.
While the holidays bring lots of love and laughter, this time of year can bring about some extremely unwanted guests. We aren't talking about your great uncle sleeping on the couch, either. All around Andover, Ham Lake, Anoka, Blaine, and the Coon Rapids area, mice are realizing just how cold it is outside and are quickly finding ways to snuggle up in the comfort of your own home. One of the most common and easy to access places for a mouse tends to be an attic. If you live in Andover, Ham Lake, Anoka, Blaine, or the Coon Rapids area and you have a mouse in your attic, it's time to call Minnesota Wild Animal Management, Inc.
Mice Damage
While they may be a part of a famous, classic Christmas poem, mice are always on the go and are probably destructing something! They never stay still! Not only do they carry diseases and parasites that are not good for pets and humans, they also cause a tremendous amount of structural problems. Damage to your home's wiring is a big one. They will chew through anything and can put your home at risk for potential electrical fires. Additionally, mice can damage your A/C unit, your furnace, the insulation within your attic, and can cause structural damage to your home itself. If there is a mouse in your attic, it needs to be removed as quickly as possible.
At Minnesota Wild Animal Management, Inc., we work diligently to get your home mice-free as fast and as safely as possible. All you have to do is pick up the phone and give us a call. Our professionals will come out and inspect your home to investigate where the mice are and the most effective way to correct the problem. Once the mice are removed from your home, we will not only repair the damage they may have caused, but also take it a step further and perform preventative measures to keep these pests from coming back.
Andover, Coon Rapids, Anoka and Ham Lake. Call us today to avoid a monster mouse headache! We will work until there is no mouse in sight, Minnesota Wild Animal Management, Inc., wants every home to have a good night!
For more information on mouse removal in your attic, call us today at (612) 237-8282.