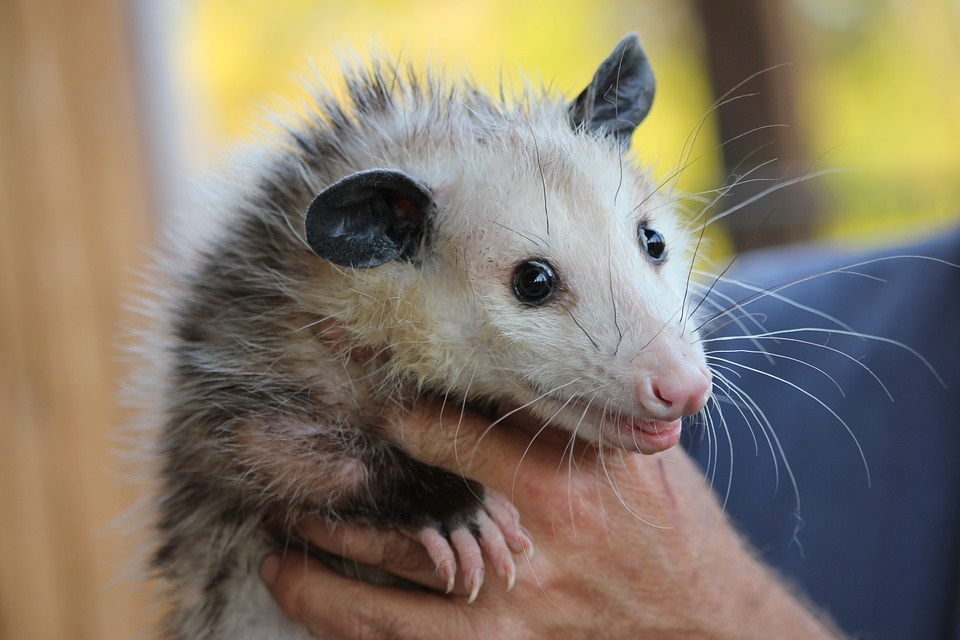 If you've done any amount of driving during the evenings in Minnesota, you have likely seen one of these nocturnal creatures crossing the road. Just because you only see them at night does not mean they aren't heavily populated! Opossums are known for being great night scavengers, enjoying a flexible diet, and having reproductive habits that put even the most fertile human to shame. They are survivors and once they enter into your home, good luck getting them out! Who are we kidding? You don't need luck! You just need Minnesota Wild Animal Management Inc., your opossum removal service dedicated to helping you.
The Opossum
First of all, did you think that a possum was different than an opossum? Possum = Opossum. So now that we are on the same page, why are these critters so bad to have in your home? Honestly, they have immunity to most snakes in the area, they are eight times less likely to carry rabies than wild dogs due to their insane immunity, and generally mind their business. While these are great traits, think about it for a second! Their immunity is insane! Which means, no little mouse trap is going to bring them out of your home! Additionally, they have the ability to multiply like nobody's business. An opossum can have as many as thirteen opossum babies at a time! Now can you imagine that in your home?
Opossums In The Home
While opossums are generally harmless in the outdoors, they can be extremely damaging if found in your home. They have the capability to sneak under homes and in low attics if an entry point is available. Once inside, opossums can damage your insulation, your vapor barriers, your ac units, and make even more unwanted entry holes into your home. Getting these guys out fast is the only way to keep your property safe.
At Minnesota Wild Animal Management Inc., we have skilled professionals that will come out to your property, assess the problem, humanely remove the opossums, and then repair the damage they may have caused. We make sure that no opossum can re-enter your home and wreak more damage into your residence! If you are searching for opossum removal in MN, call Minnesota Wild Animal Management Inc. Our emergency hotline is (612) 237-8282 and available for use 24 hours a day, 7 days a week. So give us a call today!