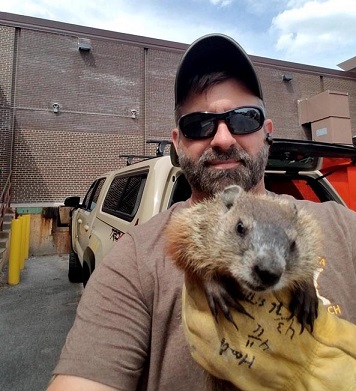 As a homeowner, there likely will be times where an unwanted animal makes its way onto your property and tries to make your home their own. As more and more homes are being built in the Twin Cities, MN area, these animals are running out of space. Whether they are looking for food or shelter, it's important to seek professional help when removing these animals from your property. That's where a relationship with our staff at Minnesota Wild Animal Management comes in handy. We offer professional animal control services in the area and are committed to handling any animal humanely.
Proven Humane Removal
With more than 35 years of combined animal control experience, our team has developed a proven 5-step humane removal process that we bring to the table on every job. The first critical step is for you to pick up the phone and contact our animal control professionals. From there, we will come quickly to your home to perform a thorough inspection. During this step, we'll identify the animal(s) that need to be removed as well as any damage or nesting that may have occurred. Next, we'll humanely remove the animal(s) from your home and take the animal to a safe environment away from your property. Our work doesn't stop here, however. The next step of our process is to repair any damage caused by these unwanted animals. Last, but not least, we'll incorporate preventative measures around your property to ensure that these intruders don't invade your property anytime soon!
Common MN Animal Removals
Minnesota is full of wild animals that you may come into contact with from time to time. Our staff gets plenty of calls throughout the year for our animal control services. Some of the common unwanted animals that we humanely remove from Twin Cities, MN properties include bats, birds, chipmunks, raccoons, mice, snakes, squirrels, insects, and more.
Emergency Service Available
There are some animal control services that can be addressed in a timely manner, while there are other situations where immediate emergency service is needed. If you find yourself in an emergent situation where you need immediate animal removal, our staff has you covered thanks to our 24-hour emergency animal control services.
If an unwanted animal has recently made its way onto your property, don't try to remove the animal on your own. Instead, leave it up to our professional animal control experts at Minnesota Wild Animal Management. If you are in the Twin Cities, MN area, give us a call today at (763) 785-1414 and let us humanely remove these animals from your property.