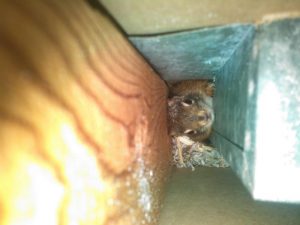 Winter is just a few short weeks away and very soon, we will all be spending more time indoors and limiting our time spent out in the cold, harsh elements. Local wild animals will also be looking for warmth and shelter and very often homeowners have run-ins with them as they inadvertently find that shelter in and around your home. Minnesota Wild Animal Management Inc. can help you protect your home from critters like birds, squirrels, mice, raccoons, bats and chipmunks and prevent them from ever making your home theirs.
Humane Wild Animal Removal Services
Even though they are a nuisance to deal with, wild animals are just trying to survive when they try to find safety and shelter in and around our homes. In fact, it is important to remember that not too many years ago, much of the land we currently live on was actually their home. So, our approach to wildlife removal is to approach it safely and humanely. We make every attempt to remove animals without hurting them and have had much experience and success.
In addition to wild animal removal, we can also prevent these animals from ever gaining entry to your home. Preventing entry and protecting your home from wild animals is the easiest and best way to make sure that you do not have a problem this winter. Our team can take a look at potential entry points or vulnerable areas around your home and complete necessary repairs so that not even the smallest critters can gain entry. Our crew knows exactly what to look for, how these animals find their way inside and can prevent problems from occurring on your property.
Wild Animal Removal During COVID-19
This winter is different than in years past. In addition to the cold temperatures, we are also dealing with a pandemic. Our company is considered essential by the state of Minnesota, so we continue to work full time to prevent and remove wild animals from your home, repair the damage left behind and fully sanitize the area so that it is safe for you and your family. We are taking added safety precautions with all of our customers, cleaning and disinfecting all gear and equipment in between each job. We are also offering contact free estimates and payment as well. We understand that this is a stressful time and we are working hard to reduce that stress where we can. For more information, call us at one of the following numbers: (763) 785-1414 • (612) 237-8282 • (952) 881-6662 • (651) 260-7378.