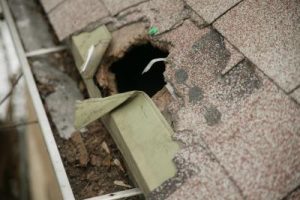 In the middle of winter, many of us think about how tired we are of the cold and how much we are looking forward to spring. Wild animals may not think about things in the same way humans do, but they surely act as though they do. At the height of winter, some animals sneak into your home to escape the cold and snowy weather, protection and safety that we take for granted. Animals have the same instinct to seek shelter as we do, and some of them, especially the ones who find their way into our attics, basements, and garages—do not care about the fact that they are not welcome in our spaces.
Humane Wild Animal Removal In MN
The clever ones, such as raccoons, may take up residence in our home without you ever knowing. Raccoons have been known to make their way into attics and crawl spaces and live there undetected for significant lengths of time. You might one day notice that an attic vent has been displaced, leading to the discovery of your raccoon house guests. Or they might give themselves away by playing just loudly and rambunctiously enough to alert you to their presence. Cute though they may be raccoons are not suitable (or safe) house guests.
Raccoons are a good example of an animal that becomes less active during the cold weather months, which adds to the likelihood of their being able to avoid detection. As the weather warms and raccoons become more active, their instinct to find shelter remains strong. The bottom line is that the intelligence and instincts of the raccoon can mean that they find their way into your home any time of year. When you discover that you are sharing your home with nature's so-called masked bandit, it is time to contact Minnesota Wild Animal Management, Inc. We have the experience, knowledge, and expertise to remove entire families of raccoons from your home safely and humanely.
24/7 Raccoon Removal Services
Our wild animal removal process is simple, safe and complete. If your issue is emergent, you can call our 24-hour access number. Once we establish contact with you, we will perform a thorough inspection to determine where the raccoons are living. After the initial inspection, we will remove the animals. After removal, we can then repair the damage they have caused and complete preventive measures to ensure that they do not come back. Call us at (763) 785-1414 for more information about our wild animal removal service.