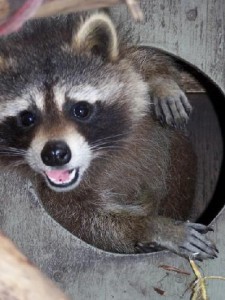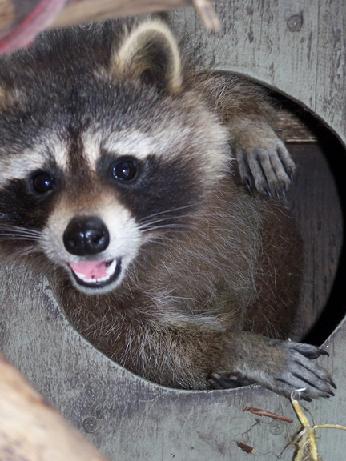 Imagining a wild animal in your chimney is not a beautiful thought. Although this may seem like a rare occurrence and something you may not have to worry about, in fact Minnesota has four unique biomes, many different forests and therefore a lot of different animals. Many people think of rodents such as rats and mice, but raccoons are a common problem as well.
If you are concerned with, or know you have a raccoon problem in your home, or your chimney you want to take care of this issue before the raccoons get in the interior of your home and are loose in your house. If you do not want to be the Grey Gardens of St. Louis Park, then let us help you.
Although you may think of the cute, bandit-masked creature that has a notorious behavior for being cheeky, most people like the thought of the raccoon outside rather than in. Raccoons are opportunists, meaning they are well adjusted animals and do not need specific resources to survive, but are rather well adapted to all locations. Raccoons are common throughout the twin cities including Minneapolis, St. Louis Park and Golden Valley. Raccoons use their dexterous front paws and long fingers in order to have a wide variety of diet and in order to move around well. Raccoons will eat just about anything and therefore they are a common city and suburb critter. They are also curious and that is why they may invade your home and even fall into your chimney.
If you are living in Minnesota and have a raccoon problem, or any wild animal problem contact MN Wild Animal Management Inc. We have years of experience and treat animals in a humane way. Furthermore, we are experts in wild animal proofing your home so that you will not have future problems with wild animals invading your space. We have a respect for wildlife and understand that they were here before us and that is why we believe in humanely resolving issues and relocating the animals to a safe place.
Having a raccoon in your chimney is not an easy to deal with problem. Many people in the process of removing the animal actually push it down and into their home. Raccoons sometimes carry rabies and therefore are a threat to you and your family if they are loose in your home. Furthermore, they are larger critters and when they get agitated can be aggressive and dangerous. So, if you have a problem with a critter and are in the twin cities, let us help you and remove the animal in the best, safe manner.