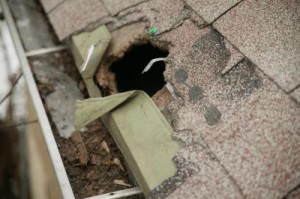 The sight of a raccoon hanging around your property can give some people nightmares. There are some wild animals that are cute and may even put a smile on your face when you see them. The raccoon is not one of those animals. These nocturnal animals are not only a nuisance around your residence, but they often carry unwanted disease. To protect your family and pets, it is very important that you reach out to a professional wildlife removal company as soon as you notice a raccoon trying to hang around your home. If you live in Ham Lake, MN, the best team for the job is Minnesota Wild Animal Management Inc.
Wild Animal Removal in Ham Lake
Raccoons can nest in a wide variety of areas. Can you imagine having to deal with more than one raccoon hanging around your home? Raccoons often create their nests in chimneys. Our team at Minnesota Wild Animal Management Inc., safely removes these critters from your chimney and seals up their entry spot. Trying to remove these pests can be extremely dangerous because they can often times be aggressive and carry parasites or diseases, such as rabies, that can be transferred to humans as well as your pets. Stick to other do it yourself projects around the house and let our professional team perform humane animal removal services at your home. If not addressed, these raccoons can leave a mess in your yard, garage and even your home. If they are left unattended, they can cause serious damage to your residence, so the quicker you notify our team about your raccoon problem in Ham Lake, the more quickly we can get them removed.
Raccoon Home Repair
At Minnesota Wild Animal Management Inc., we don't just limit our services to wild animal removal. Instead, we strive to be your one stop shop when it comes to wild animals around your property. Not only can we remove existing raccoons and set up preventive measures to keep future raccoons from getting near your home, but we can also handle your home repairs caused by these rodents. Essentially, you'll only have to call on one team to handle the humane animal removal process and any home repairs, and that team is Minnesota Wild Animal Management Inc.
If you have noticed a raccoon hanging around your Ham Lake, MN home or trying to enter into your chimney, it is imperative that you contact a professional wildlife removal company quickly. Team up with Minnesota Wild Animal Management Inc., and let our experienced staff handle your home's raccoon removal needs. Give us a call today at (612) 237-8282 to schedule an appointment with one of our humane animal removal specialists.