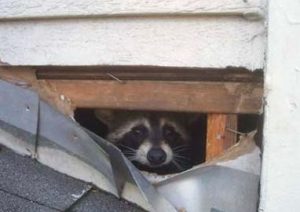 The North American wilderness is a tapestry woven with the diversity of wildlife, each species contributing to the delicate balance of ecosystems. Among these fascinating creatures is the racoon, a somewhat enigmatic and often misunderstood animal. Minnesota Wild Animal Management is here to shed light on the role of racoons in the environment and offer insights into responsible management when these elusive creatures venture into human habitats.
The Mysterious Racoon
Racoons, with their distinctive appearance and secretive behavior, have captured the curiosity of wildlife enthusiasts and researchers alike. These compact, ground-dwelling mammals are known for their powerful digging abilities, which they use to construct elaborate burrows that offer protection from predators and extreme weather. Despite their relatively low profile, racoons play an important ecological role as predators, helping control rodent populations and thus influencing the health of ecosystems.
While racoons have their place in the natural order, their presence can sometimes lead to conflicts when they venture too close to human properties. They may dig up lawns, gardens, or even damage infrastructure. In such cases, responsible wildlife management becomes essential. Minnesota Wild Animal Management understands the need to balance coexistence with these creatures while addressing human concerns.
Ethical And Humane Management
At Minnesota Wild Animal Management, we emphasize ethical and humane approaches to managing racoon-related issues. Our team of experts is well-versed in the behavior and habits of racoons, allowing us to implement effective strategies that deter them from human habitats without causing harm. We prioritize prevention and education, offering solutions that encourage racoons to remain in their natural habitats while minimizing disruptions to residential areas.
Customized Racoon Removal Solutions
Our approach to managing racoon-related concerns is rooted in a thorough assessment of each situation. We offer customized solutions that consider the specific challenges and preferences of our clients. Whether it's implementing habitat modifications, employing exclusion techniques, or using safe trapping and relocation methods, our goal is to ensure the well-being of both humans and wildlife.
The racoon's mystique adds an air of intrigue to the ecosystems of Minnesota. As stewards of the environment, it's our responsibility to appreciate their role while also ensuring the harmony of human habitats. Minnesota Wild Animal Management is committed to providing responsible and effective management solutions that promote coexistence with these enigmatic creatures. Contact us today to learn more about our services and how we can help you manage racoon-related concerns responsibly and ethically.