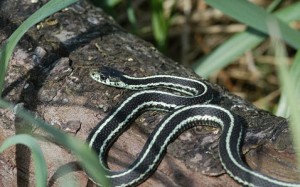 For many Americans, one of the most feared animals that we occasionally come into contact with is a snake. While most snakes have no interest in humans, the fear and unknown of having a snake on your property can be overwhelming. To top it off, if you find a snake nest on your property, it is critical that you contact a professional snake nest removal team. If you are in the Minneapolis or St. Paul, MN, area, you are in luck because our team at Minnesota Wild Animal Management, Inc., is right around the corner!
Snakes in Minnesota
One great thing about living in Minnesota is that the majority of snakes in this region are not poisonous, other than the Timber Rattlesnake, which can be found in Southeastern Minnesota. Even though snakes may not be poisonous, they still can bite and even cause bleeding. The best decision that you can make for your family and the snake is to have one of our snake nest removal specialists come and humanely remove the snake(s) from your property. For your family's sake, you'll be at peace knowing that the snake nest is no longer on your property. For the snake, our experts will let the snake(s) free away from any neighborhoods so that the snake(s) can continue on with their life naturally.
Common Snake Hiding Spots
Often times, snakes are around and you have no idea. These animals are extremely alert and are great at hiding. Commonly, you may find a snake in your garden, yard, under rocks, under your deck and occasionally in your home. If you have a snake inside your Minneapolis or St. Paul home, don't hesitate to contact our 24/7 emergency number! These animals tend to not be aggressive unless they feel threatened, so if you see one be sure to keep your distance until our professionals arrive.
Our Proven Process
With more than 35 years of combined experience, we have mastered the animal removal process, including snake nest removal. This 5 step process includes:
1. Contact Us – If you find a snake nest on your property, give our team a call and we'll quickly set up a time to stop by.
2. Inspect – To be sure that your entire property is checked for snakes and snake nests, we'll perform a thorough inspection.
3. Remove – Once identified, all snakes and their nests will be removed humanely from the property.
4. Repair – If any damage was caused by these animals, our staff can even fix the mess.
5. Prevent – Once the snake nests have been removed, we'll provide preventative measures to ensure that snakes do not come back on your property any time soon!
If you are like most Americans, the snake nest on your property is scaring you. Rather than trying to remove this nest on your own, let our experienced animal removal team handle this for you. Serving Minneapolis & St. Paul, MN, give our team at Minnesota Wild Animal Management, Inc., a call today at (612) 237-8282 to set up an appointment.