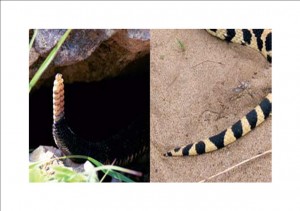 For most people when you hear the word snake, you cringe! Any time you come into contact with one of these reptiles, many individuals make a bolt the other direction in fear! Snakes can be found in your yard, garden, under branches, decks, and even in your garage. Although these creatures may look scary, the majority of the time they are not aggressive. We understand that if you have a snake on your property, you want it taken away immediately. This is where Minnesota Wild Animal Management Inc., comes into play. Refrain from killing the snake. Instead team up with our dedicated snake removal team to humanely remove the snake from your property in Andover, MN.
Snakes Removal Benefits
Snakes are carnivores, which means that they only eat meat. It is understandable that you may not want snakes around your house, especially if you have children, but these snakes can actually help you keep other pests away from your home. For instance, snakes love to feed on mice and rats, common rodents that people want nothing to do with! Snakes quietly get rid of these rodents without leaving a mess. You will not find holes and they will not eat or chew on any of your garden plants. The majority of the snakes in the Andover, MN area are not poisonous. If it wasn't for snakes, we would be dealing with a lot more rodent and insect issues.
24/7 Emergency Service
If you have found a snake on your property, have no fear! We have a 24/7 emergency service team that can come remove the snake using our humane treatment options. We will capture the snake and transport it to another area away from your home where the snake can continue to help the ecosystem and our environment. If you need any area sealed up so that no other snakes intrude on your privacy, our team also provides preventive repairs.
It is ok if you are scared of snakes. Our experienced staff may not be able to get rid of your fear, but we can humanely get rid of any snakes you come into contact with. If you live in Andover, MN and have a snake on your property, give Minnesota Wild Animal Management Inc., a call today at (612) 237-8282. Our professional snake removal crew will get rid of the snake quickly so that you can rest peaceful at night!