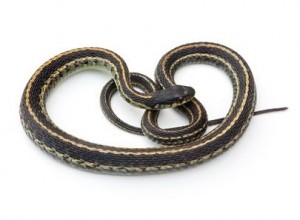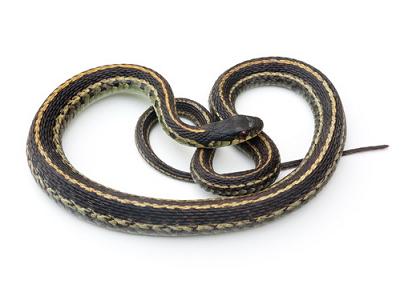 What do snakes do after they fight? They HISS and make up!
Spring is finally here and the snow is slowly melting away. Sunshine is coming and the unruly animals that have been hibernating all winter long are slowly starting to slither their way out into the sunshine. Yep, you guessed it: snakes are back! While most people tend to be afraid of snakes, some people absolutely love them around their property! There are many benefits to having snakes in the woods or the yard near your home. One thing that we can all agree on, no one wants a wild snake slithering around inside their home! If you live in the Bloomington, MN area and have a creepy, crawly snake in your home, it may be time to call Minnesota Wild Animal Management, Inc.
Just call Us Snake-Dundee!
With over 35 years of wildlife control experience, we are very familiar with all the common pests that invade the homes and businesses in the Bloomington area. We understand that we, as humans, invaded these creatures' spaces long before they invaded ours. Therefore, we make it a priority to humanely remove these animals from your home so that everyone is happy!
Our Sssnake Ssservices
At Minnesota Wild Animal Management Inc, we make it our priority to understand the wildlife in this area. Fortunately, the snakes in this area are not aggressive and generally do not attack unless provoked. Also, with the exception of the Timber Rattlesnake, most Minnesota snakes are non-venomous. Regardless, bites can still hurt and should be avoided! If a snake has found its way into your home, we are able to find the snake problem, remove it from your home, and then seal the areas of the home that placed them there in the first place!
Our Snake Removal Process:
Call us.
Let us inspect the area and determine our plan of attack.
It's go time! We can remove the snake.
Fix the problem. Once the snake is gone, we can assess and repair any damage it may have done to your home.
Prevent it from happening again! We don't want this issue to occur again. Our professionals can seal whatever crack or hole that they entered from. We are so confident that this will not happen again that we offer a two year warranty.
So, if you live in Bloomington, MN and find yourself with a snake problem, don't just "hiss and make up," call Minnesota Wild Animal Management, Inc. today to remove the issue and get on with your life. Call us today at (612) 237-8282!