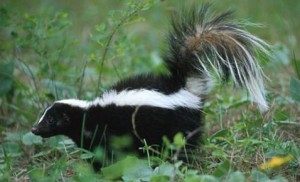 The thought of coming into contact with a snake can literally give some individuals nightmares. What scares humans when it comes to snakes is that we often feel threatened by them. Often times, they are fast, hard to see, and can even be aggressive. It is one thing to see a snake around your yard, but to see one inside of your home is a whole different ball game. The inside of your home should be your safe haven, not an area where you have to protect yourself from a snake. If you are dealing with a snake on your property in Eden Prairie, MN or inside your home, leave the removal process up to our professionals at Minnesota Wild Animal Management Inc.
The Truth About Snakes
Overall, snakes are usually not aggressive toward humans. The only times that they become aggressive is when they feel threatened. Whether it be a human unknowingly coming too close to the snake while they cut the grass, or a dog barking and trying to strike the snake, these are common reasons for a snake to become aggressive. Living in Eden Prairie, you are in luck because there are not many venomous snakes in this part of the country, with the exception of the Timber Rattlesnake. You still want to avoid getting bit by a snake, but it is nice to know that most are not poisonous. In fact, having some snakes around your property ends up not being such a bad thing. Black snakes, for instance, keep those unwanted mice and rats away from your home. So, maybe snakes aren't so bad after all? Either way, if you see one on your property, our team can humanely remove the snake from your property and place it in an area where houses are not around.
Now that you know a little bit more about snakes in this part of the country, you may sleep a little better at night. If you do come into contact with a snake in your yard or one that has slithered into your home, seeking professional removal services is key, especially if children are around. Specializing in snake removal services for Eden Prairie, MN, give our team at Minnesota Wild Animal Management Inc., a call today at (612) 237-8282 to schedule an appointment. Our proven five step humane removal process will get those unwanted snakes off your property in no time!